COMMISSION NURTURES VALUES IN SCHOOLS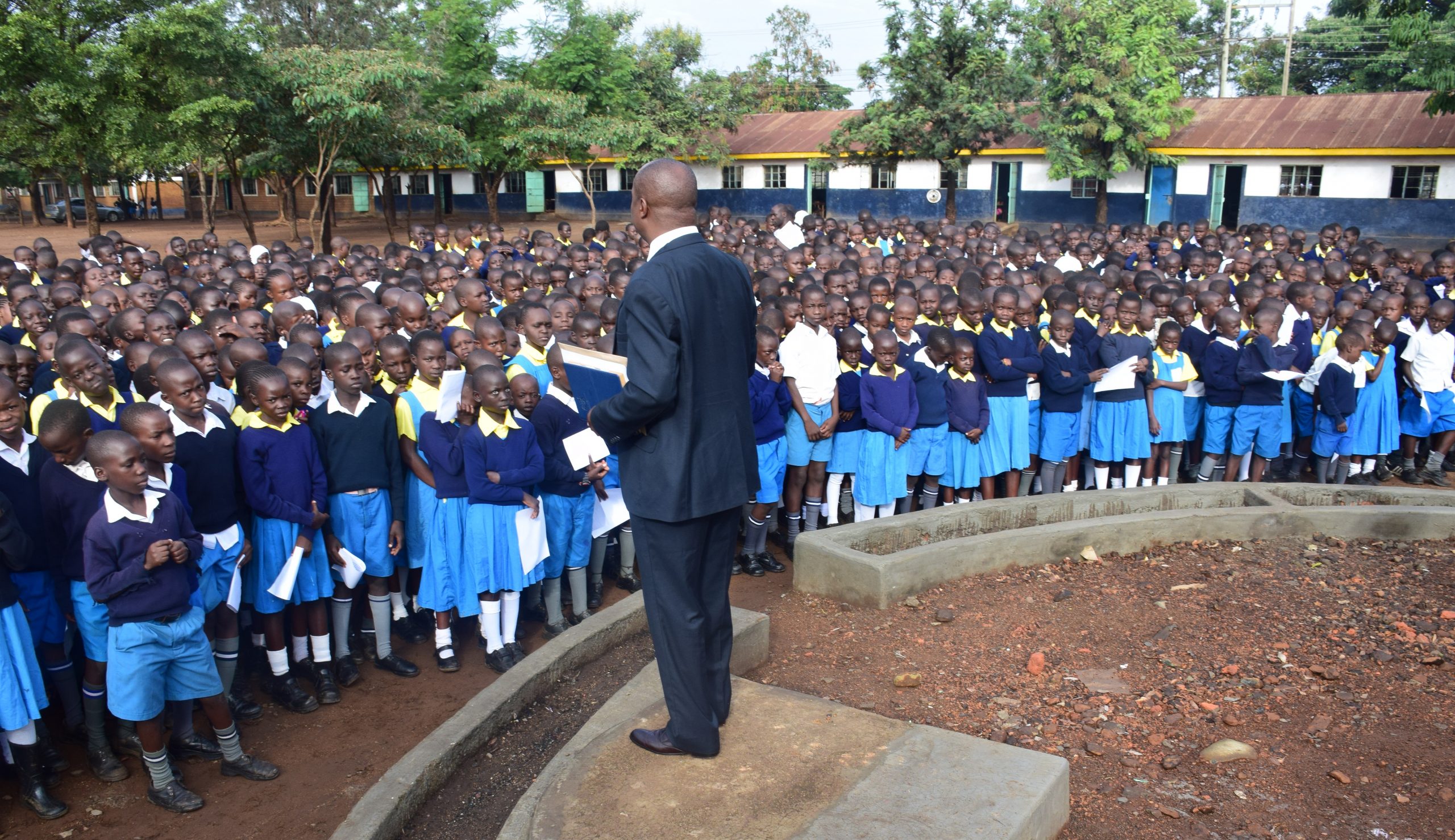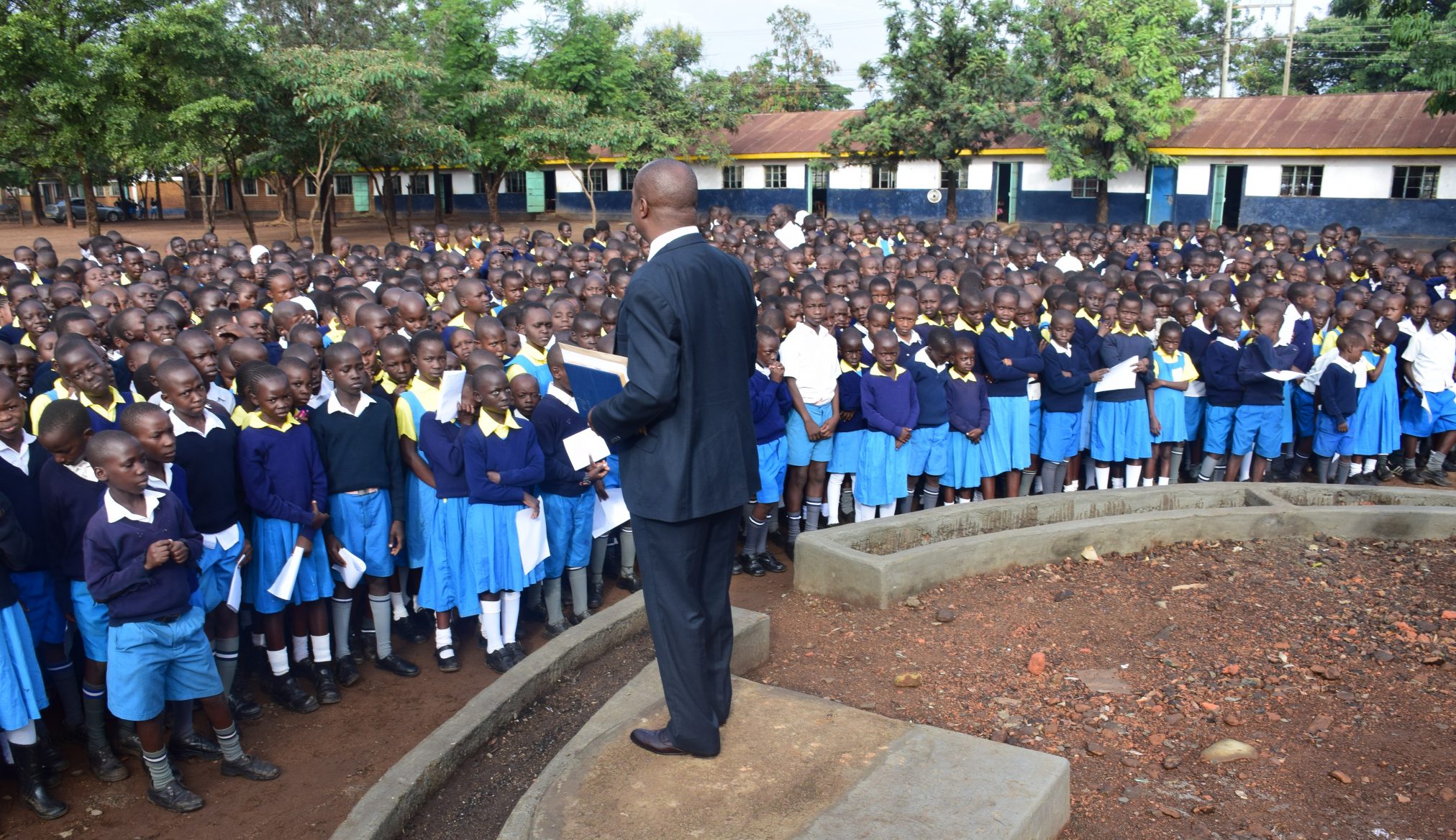 The Ethics and Anti-Corruption Commission held a weeklong school outreach in Kisumu County to sensitise learners and teachers on matters ethics, integrity, anti-corruption and the need to establish Integrity Club in Schools. 11,777 learners and 346 teachers were sensitised when the Commission visited Manyatta Primary School, Thudibuoro Seconadry School, Maseno School for the Deaf, Nyakoko Secondary School, St, Martin De Porres, Joyland Special School, Kibos Special Primary and Secondary Schools, Dr. Aloo Gumbi Mixed School, Kanyamedha Primary School and St. Barnabas Girls Secondary.

The School outreach programme culminated in the training of Integrity Club Patrons which was held at Kasagam Secondary School. Integrity Club equips learners with values at an early age thus reducing their likelihood to become corrupt in future. The Commission believes that the youth in our schools are significant in stemming the culture of tolerance for corruption and unethical conduct in our society. The training of Integrity Club Patrons was graced by Commissioner Rose Mghoi, Deputy County Director for Education, TSC Mr. Richard Jomo and Mr. George Oira, EACC Regional Manager. Commissioner Rose noted that to build a culture of integrity in the society we must begin with the education of young people. "The current wave of unethical practices in institutions of learning is perpetrated by young people who lack values and are a reflection of a society whose value system is rapidly deteriorating," she said. She added that the Commission champions for the establishment of Integrity Club with the aim to nurture values and positive attributes among the youth by promoting ideals such as honesty, service, ethical and moral conduct.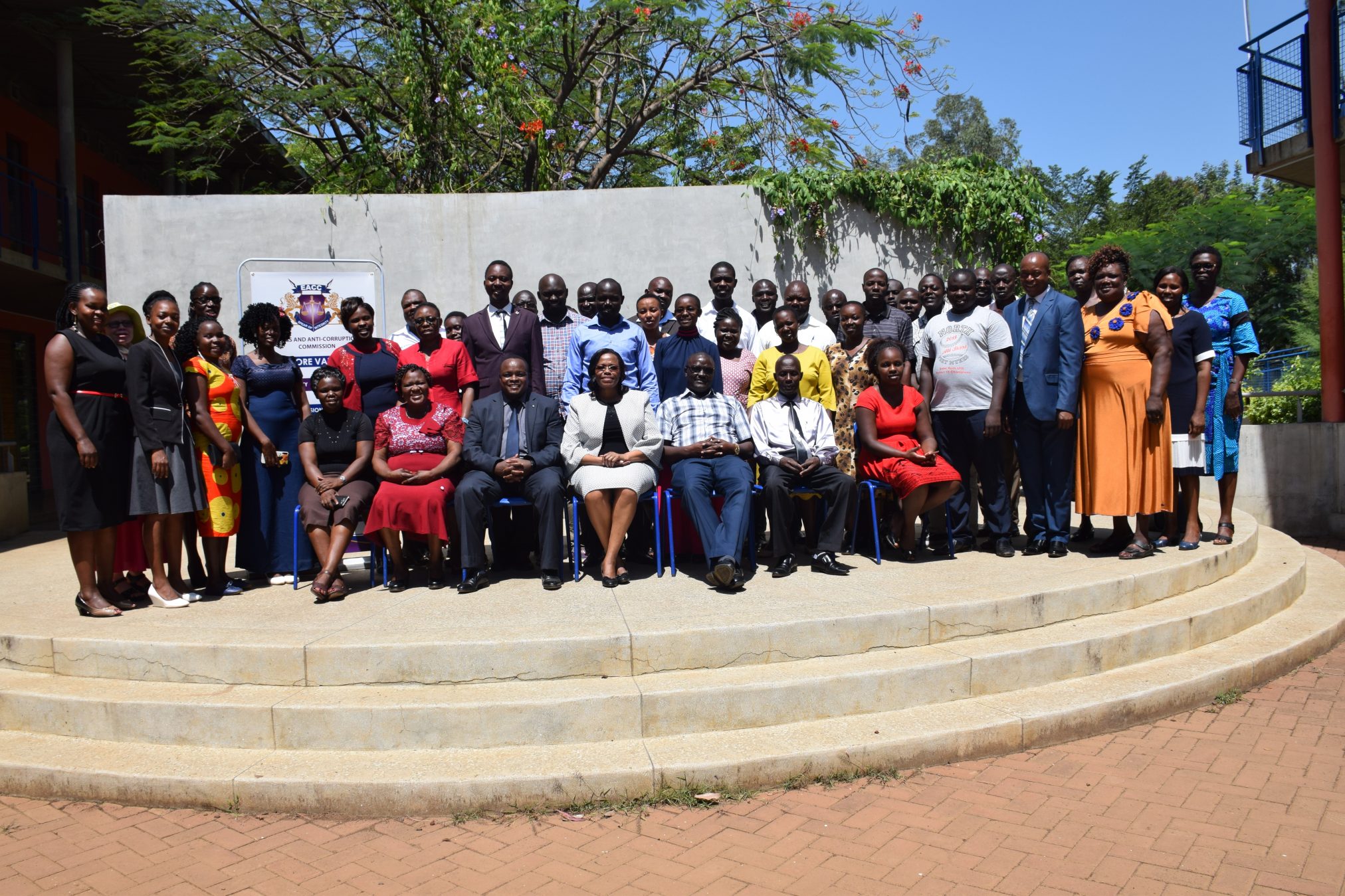 Through our key strategic intervention of public education, the Commission has been working jointly with the Ministry of Education (MOE) in mainstreaming ethics and integrity through curricula and co-curricular activities in formal institutions of learning in Kenya. The knowledge, skills and behaviour that children acquire will shape the country's future and help them promote societal integrity, which is essential for preventing corruption. In 2010, the Commission in collaboration with the Ministry of Education launched Integrity Clubs. The objectives of the Integrity Club include:
• Identify ethical dilemmas affecting youth and how to resolve them
• Build Character, nurture appropriate values and positive attributes among the youth
• Enhancing learners' knowledge of ethics and integrity thus promoting ethical behaviour in institutions of learning
• Empowering youth to advocate for good governance as means of combating corruption
• Rekindle in the youth the spirit of patriotism
• Promoting culture of hard work with integrity and encouraging unwavering compliance to stipulated regulations
• Encouraging youth to be self-directed, focused and responsible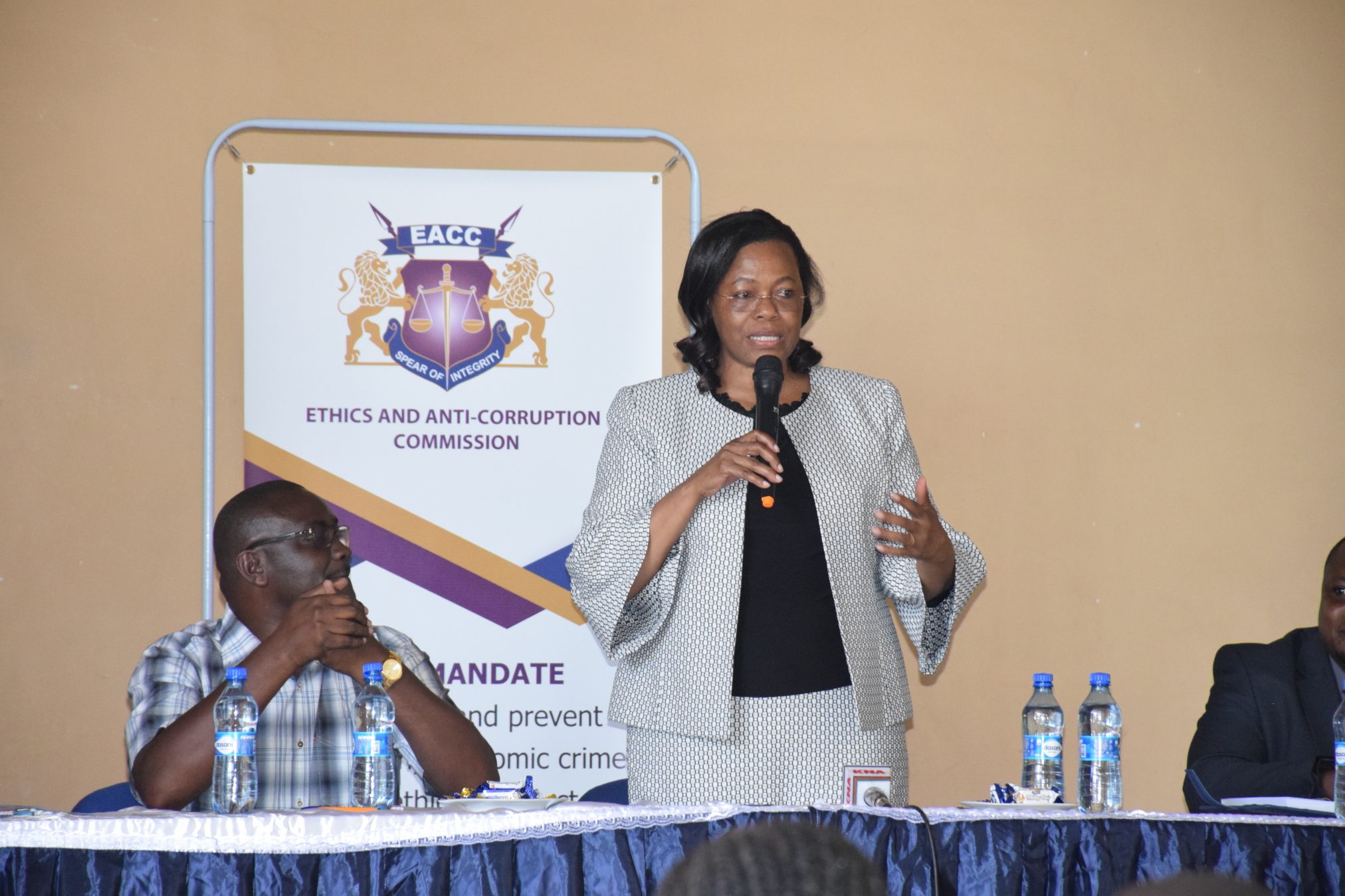 Integrity Club Patrons are teachers selected by Head teachers and Principals of their respective schools to operationalise and manage Integrity Club in their schools. The Patrons were urged to be role models and stewards of integrity.