Facing Up To Truth in Public Service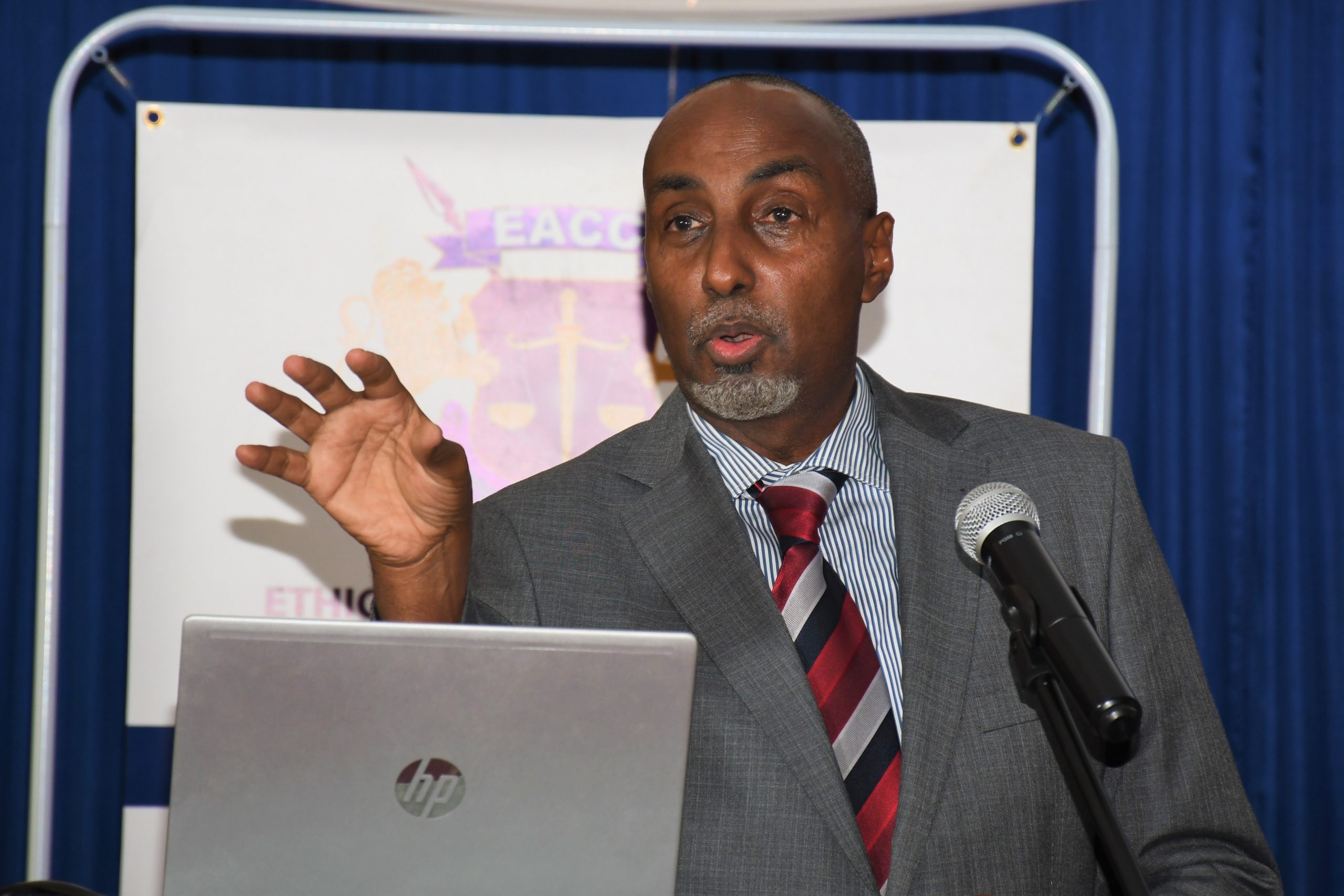 16:12:2020: The Criticality of Truth and Transparency in Public Service was the theme of the just concluded symposium organised by the National Integrity Academy (NIAca), the training arm of the Ethics and Anti-Corruption Commission (EACC) at the Kenya School of Government's Kabete campus. The symposium was officially opened by EACC's Deputy CEO Mr. Abdi Mohamud who accompanied the chief guest Commissioner Rose Mghoi in presiding over the ceremony on behalf of the chairperson, Archbishop (Rtd.) Eliud Wabukala.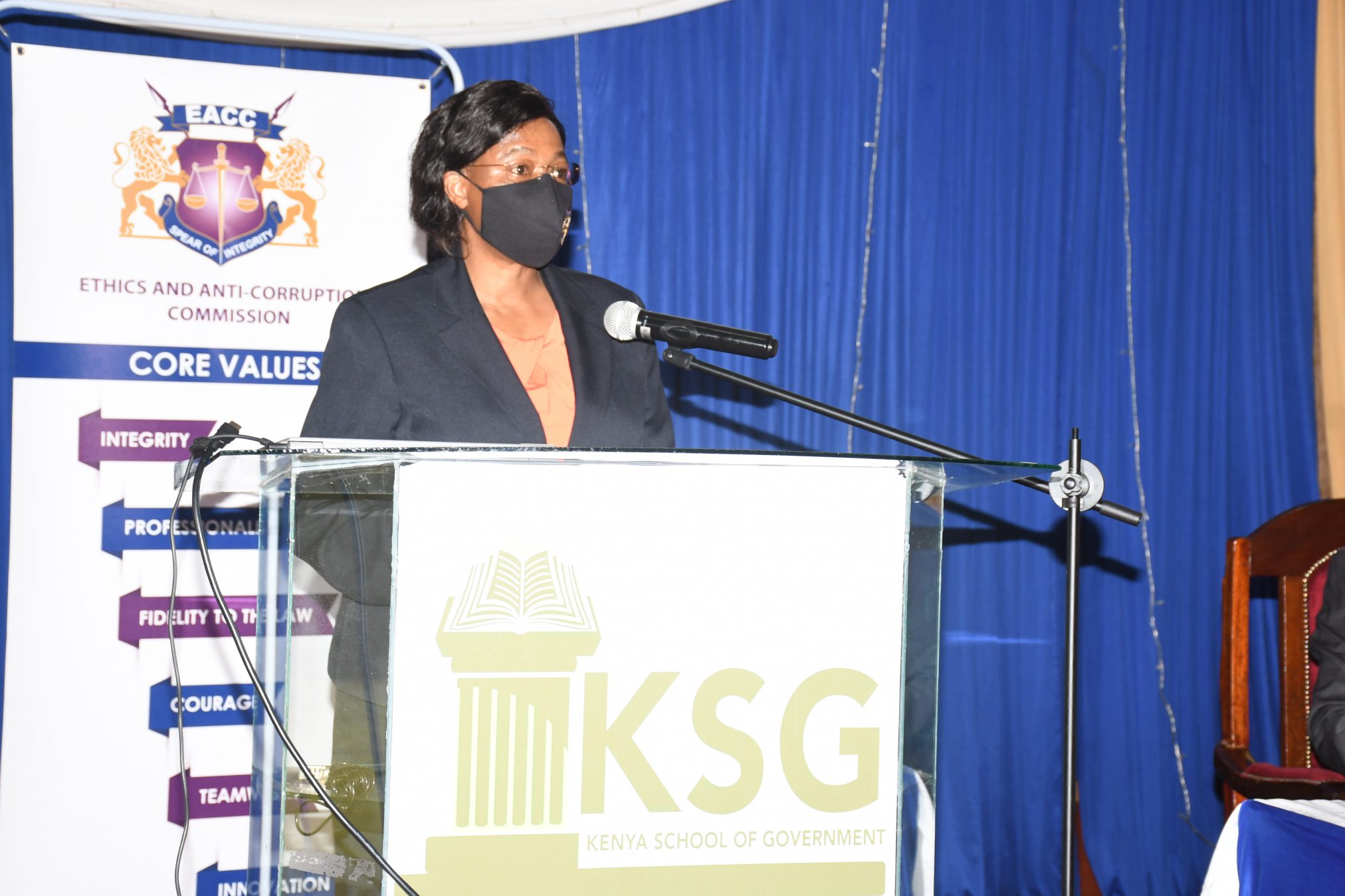 Commissioner Mghoi emphasized the need to uphold integrity, noting that the training – in diverse areas in anti-corruption, ethics and integrity – was an enabling process to help build integrity and improve systems in public institutions.
Auditor General Ms Nancy Gathungu, who spoke on Building Trust in Audit Systems, expressed the need for establishing trustworthy audit systems in public service. "Working collectively," she said, "we can bring about change that the citizens are longing for in terms of sustainable service delivery and development."
She called for dialogue and transparency in audits to improve systems and processes, noting that auditors must be held accountable. "Constructive meaningful and effective dialogue with stakeholders will enable audit to improve the public sector," she said.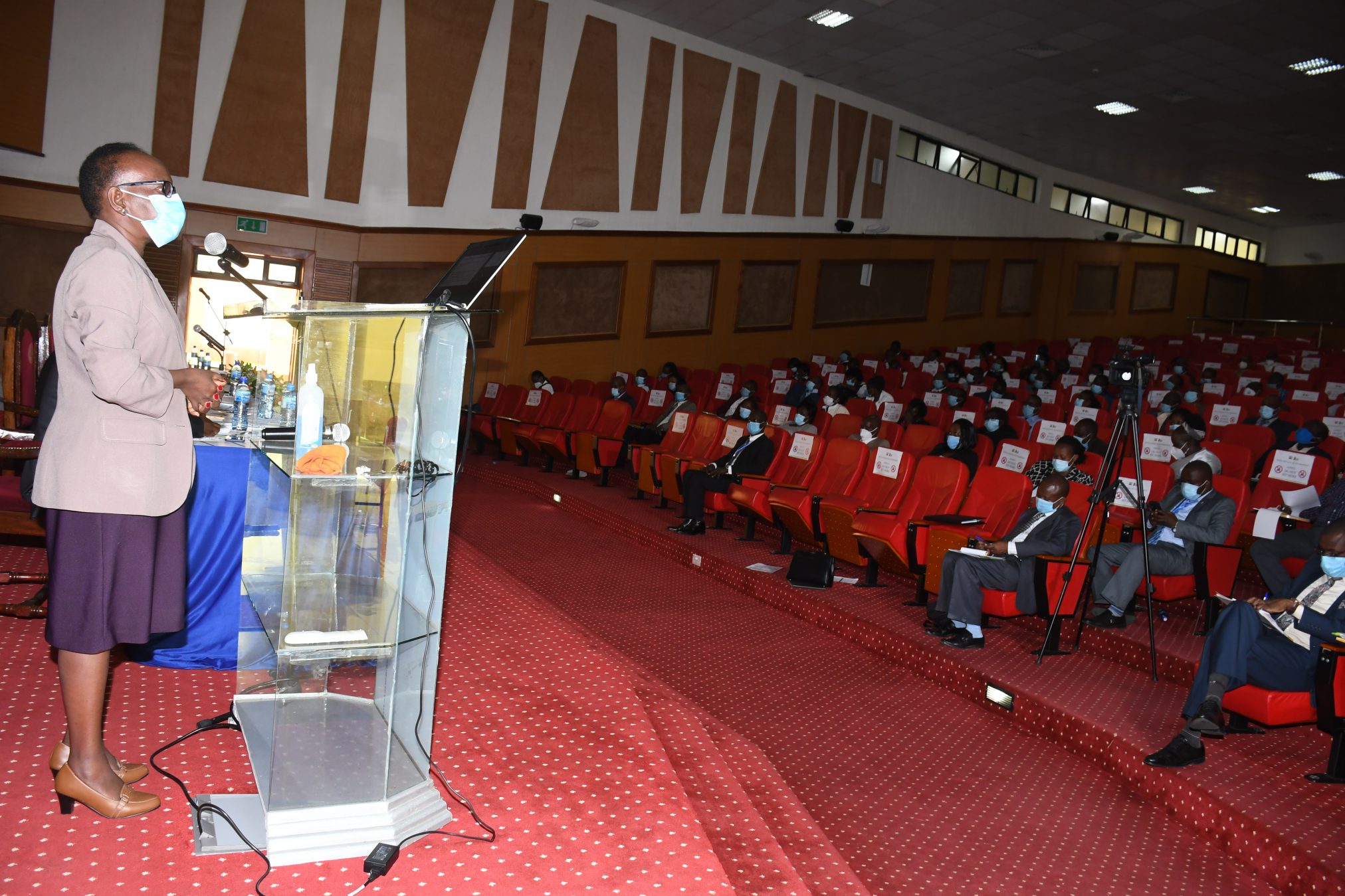 Regarding public resources, she was concerned at what she referred to as wastage, mismanagement or misuse, and called for "audits that are fact-based, objective and impartial in order to promote good governance processes, controls and management of public resources".
During the symposium, NIAca awarded Integrity Assurance Officers (IAO) certificates to 220 trainees.
The training included an experience-sharing session during which different agencies explained how their institutions were dealing with the corruption menace. Kenya Ports Authority, for instance, said it had established channels of reporting corruption and unethical behaviour such as provision of anti-corruption reporting boxes, webmail and anti-corruption hotlines. The authority challenged the attendees to be watchmen of each other, adding that fighting corruption was not only good governance but also self-defence.
NIAca head Dr. Purity Gitonga challenged participants to uphold integrity by doing the right thing. "Never shy from taking up a challenge as long as you're talking a step in the right direction," she said, adding: "Integrity is not a walk in the park."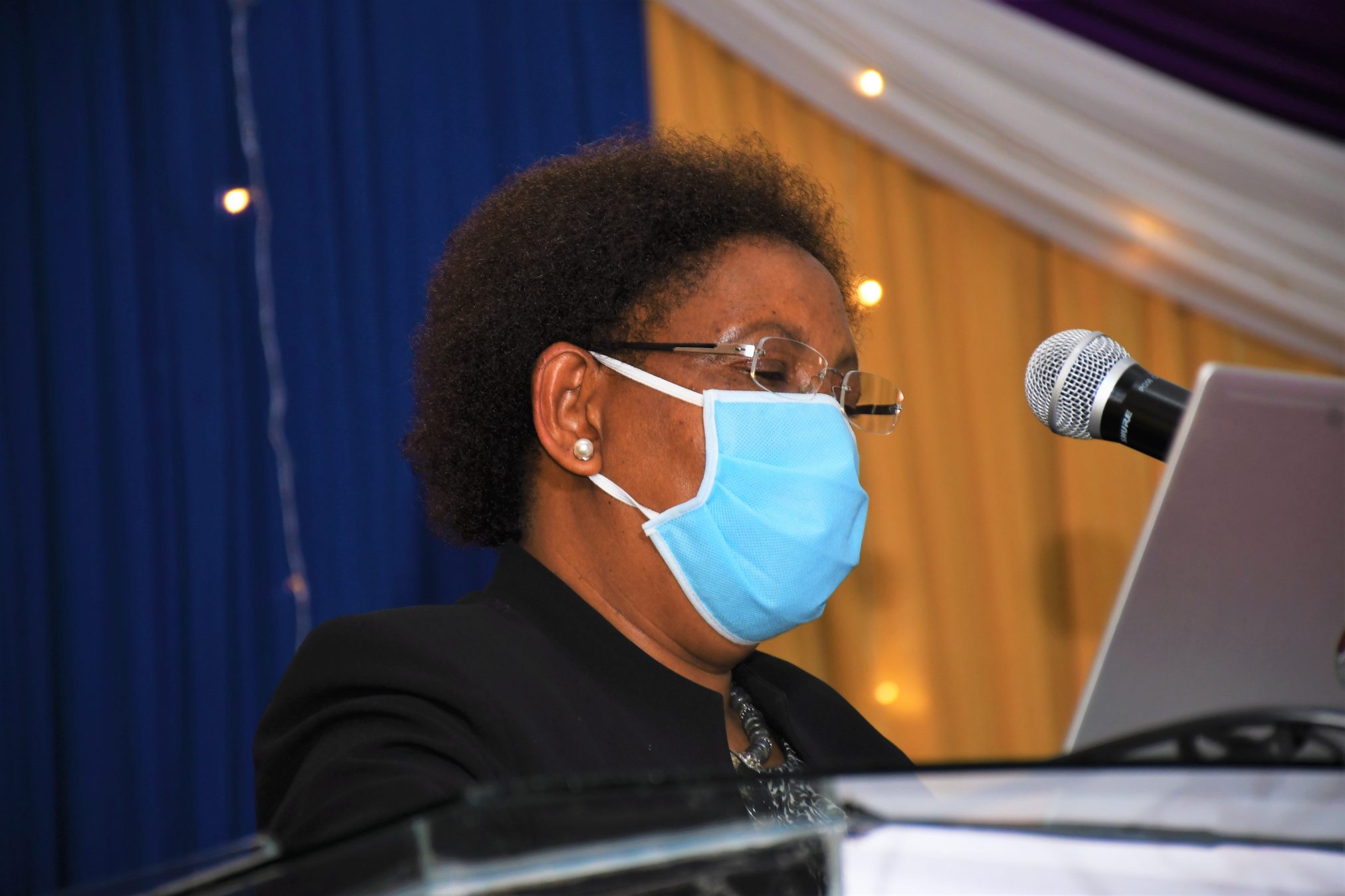 In his closing remarks, Commissioner Dr. Dabar Maalim said EACC was committed to continuous improvement of public service through education training and public awareness. As an example, he cited the Commission's short-term prevention strategies such as intelligence sharing with peer agencies as a corruption disruption mechanism. This, he said, was just one among many other strategies in an effort to combat corruption and unethical practices in the public sector.