Switzerland Offers a Helping Hand in Graft Purge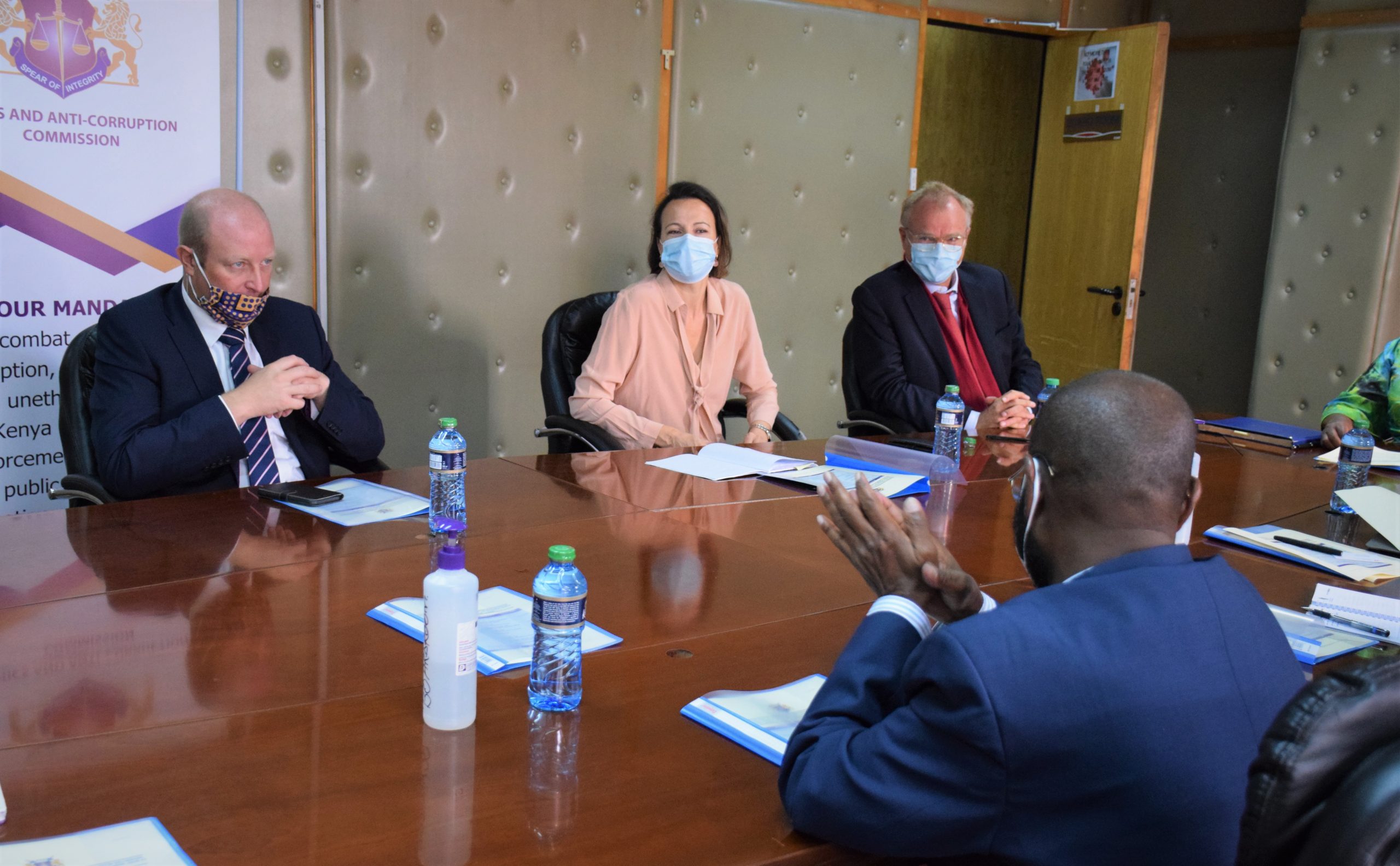 24:11:2020: The Ambassador of Switzerland to Kenya, H.E. Mr. Valentin Zellweger, paid a courtesy call on EACC today and was hosted by the Commission Vice-Chairperson, Ms. Sophia Lepuchirit and the CEO Mr. Twalib Mbarak. Also present at the meeting were Commissioner Dr. Dabar Abdi Maalim, Commissioner Rose Mghoi M. Macharia and several Directors.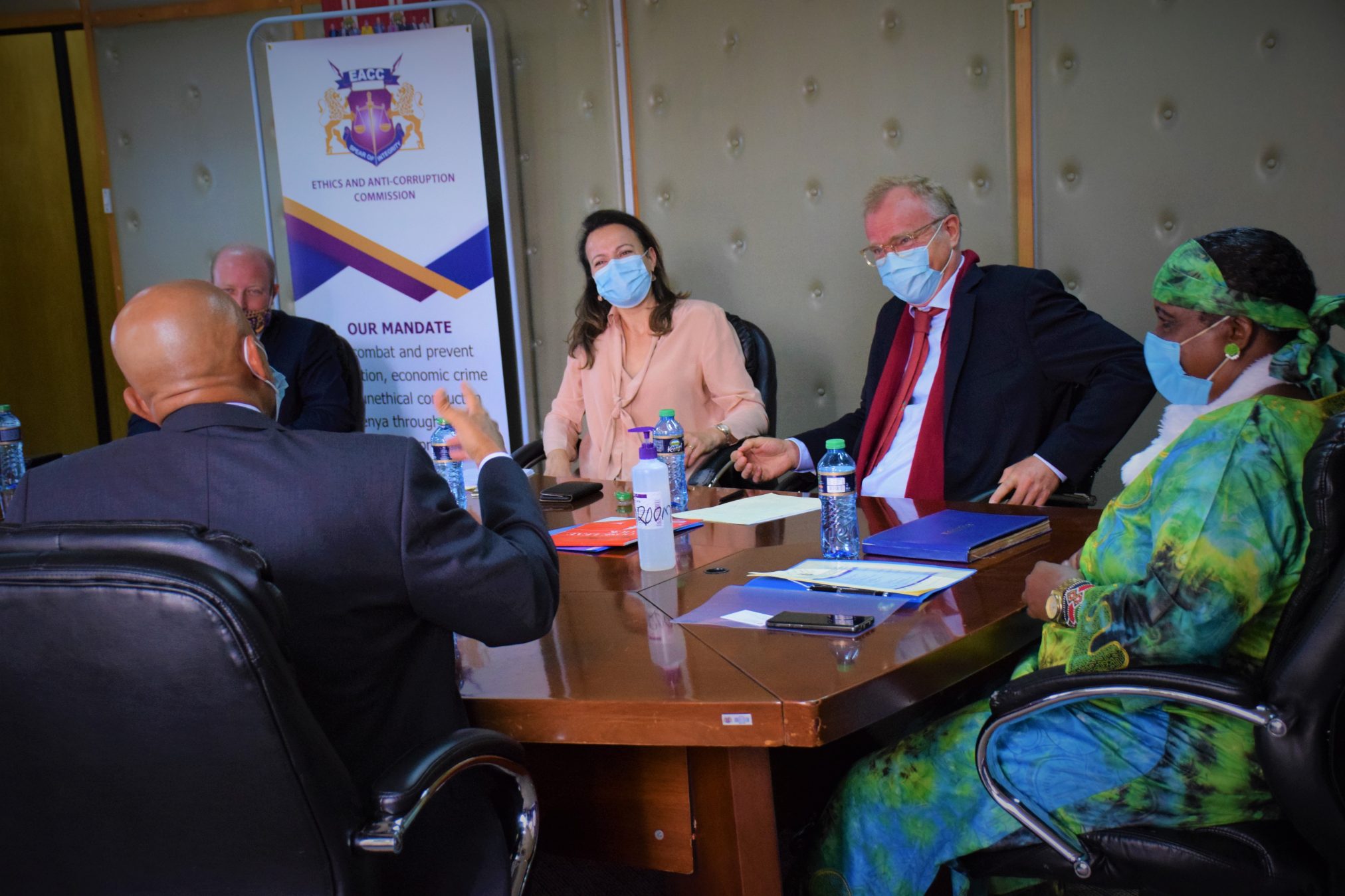 Ms. Sophia Lepuchirit recognized EACC's working relationship with the Swiss Government, through its Embassy in Kenya, and appreciated the support and partnership accorded to the Commission. The EACC Vice-Chairperson added that the visit accorded the Commission and the Embassy of Switzerland in Kenya an opportunity to deepen collaboration and partnership in fighting corruption and promoting good governance.
H.E. Mr. Valentin Zellweger stated that it had been his wish to meet with EACC because fighting corruption is an important agenda for the Swiss Government. He also said that he was looking forward to partnering with the Commission.
The EACC CEO said that the Swiss Government, through its Embassy, has been a close ally of the Commission in supporting the fight against corruption and advocating for the promotion of ethics and integrity in public service. Further, Mr. Twalib Mbarak said that, through cooperation with the Swiss Embassy, EACC had made great strides in investigating high profile cases, tracing and preserving corruptly acquired assets and corruption prevention.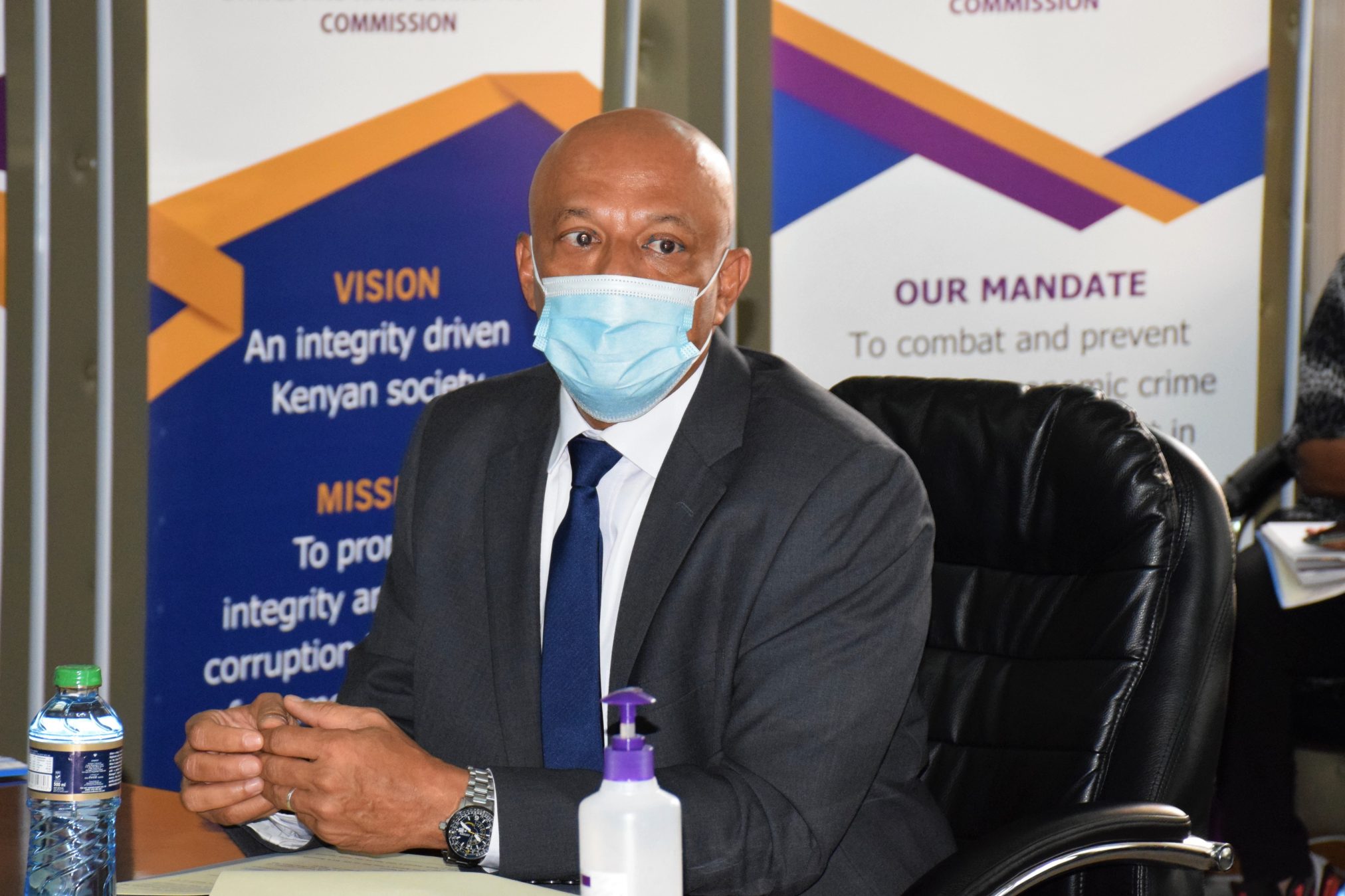 The Commission's Ag. Director – Field Services, Mr. Jackson Mue, made a short presentation on the status of the fight against corruption in Kenya and outlined the EACC's key strategies for fighting graft.
The Ambassador of Switzerland to Kenya pledged his Government's support in fighting corruption in Kenya.