Turkey Commits To Support War on Graft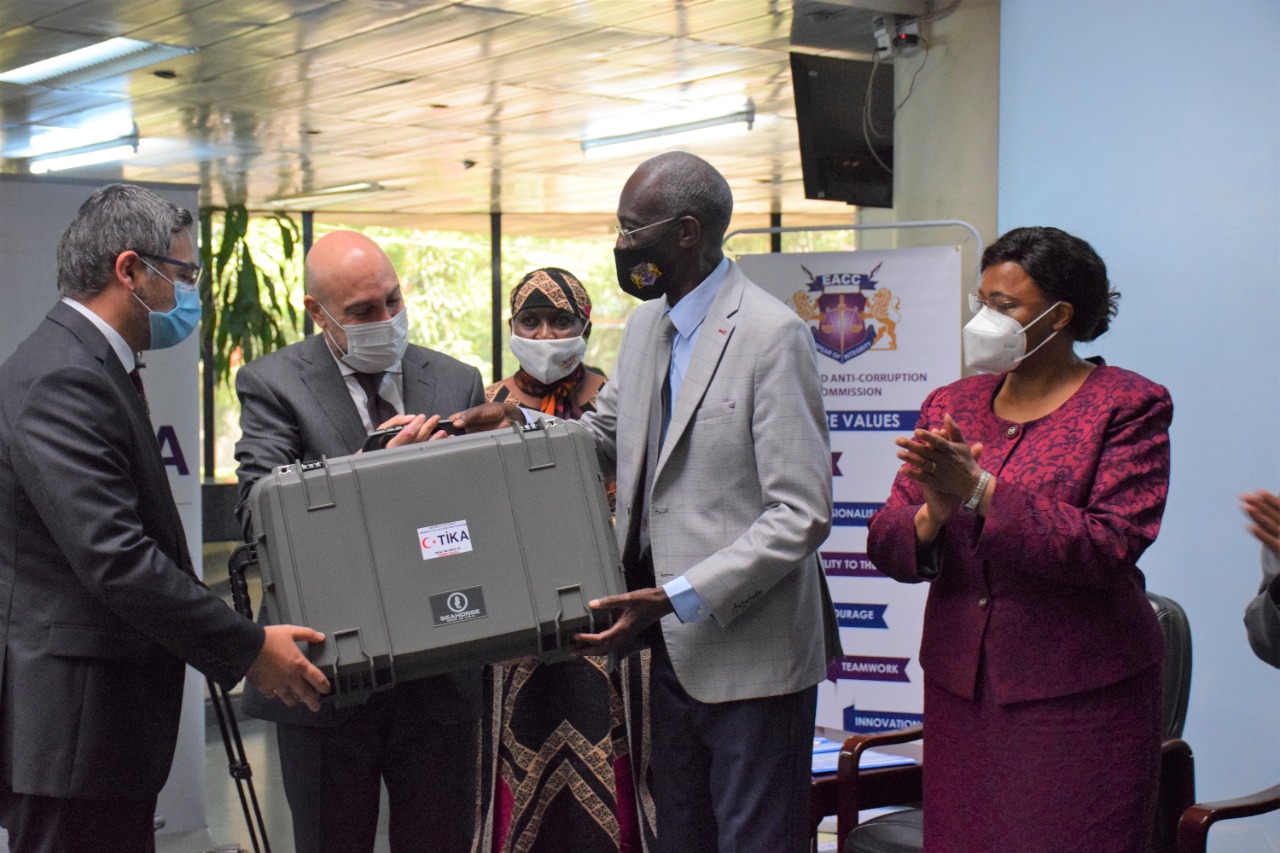 17:12:2020: Turkey has offered to support Kenya's efforts to fight corruption. Its ambassador to Kenya, His Excellency Ahmet Cemil Miroğlu, gave this assurance while handing over video production equipment donated by the Turkish Cooperation and Coordination Agency (TİKA) to EACC's Education, Training and Public Awareness department.
The equipment will be used in producing audiovisual content that will help re-engineer the quality of corruption awareness messages. The donation, which he referred to as a gesture aimed at strengthening the two countries' friendship, will enhance EACC's corruption prevention efforts through public education.
Commission Chairman Archbishop (Rtd.) Eliud Wabukala accepted the donation and noted the welcome gesture that will deepen collaboration and partnership between Turkey and Kenya through governance and accountability institutions as both seek to tackle the challenge of corruption.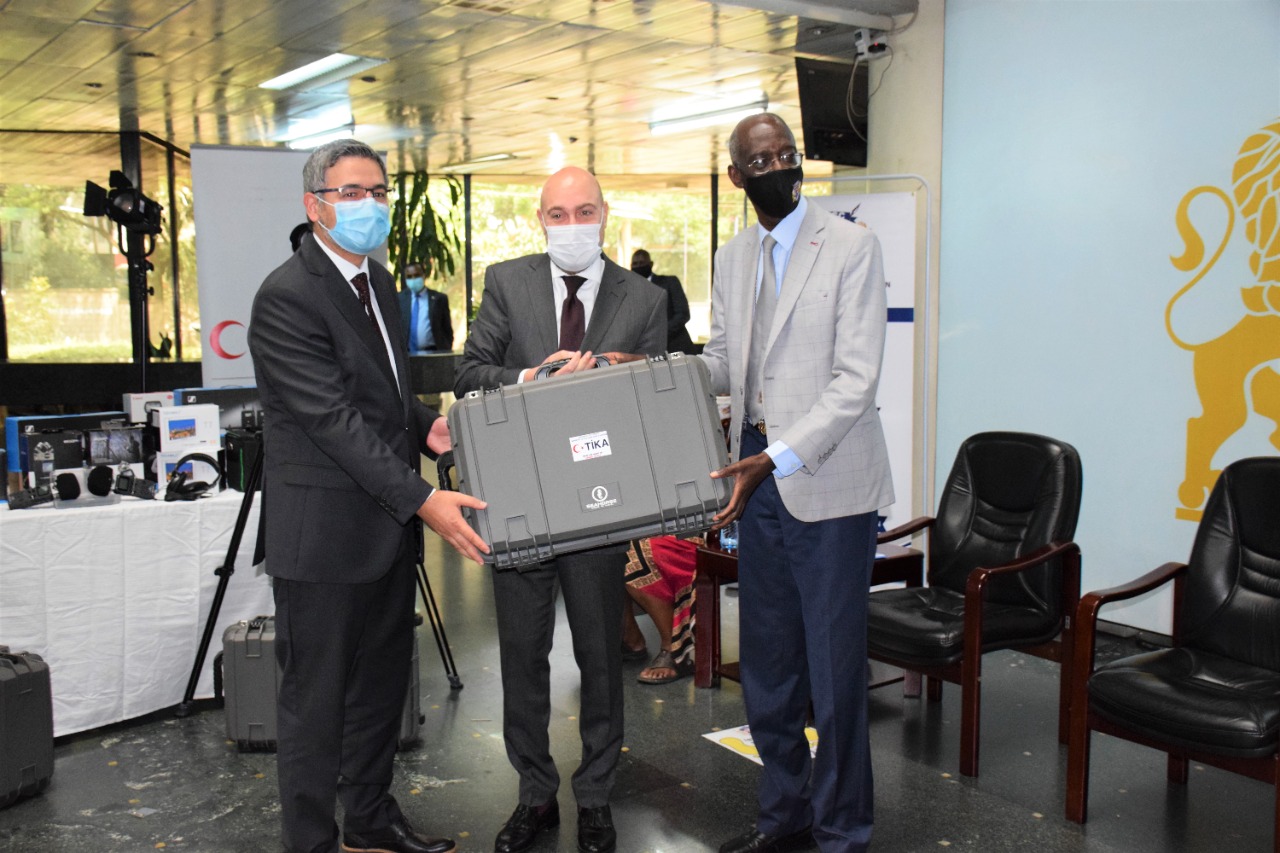 The equipment, he said, will also strengthen EACC's corruption prevention efforts through the development and production of programmes to be used in education, training and public awareness. This, he said, will enhance awareness among private and public institutions and the general public, on the ills of corruption and unethical conduct.
The Chair expressed confidence in his staff, whom he said have the requisite technical skills to operate the high-end media equipment.
The Commissions' vice-chair Sophia Lepuchirit thanked the Turkish government for the donation worth over Ksh. 3million. "The equipment," she said, "will be utilized in enhancing efficiency and effectiveness in the discharge of our mandate to the people of Kenya."