Week-long Activities in 3 Counties to Mark Anti-Corruption Day
6:12:2019: The Commission has rolled out outreach programmes in Makueni, Nyandarua and West Pokot counties ahead of the 2019 International Anti-Corruption Day Commemoration (IACD) set for December 9. The outreach programmes include, training of state and public officers as well as the Boda Boda Associations, public barazas (December 9), and church engagements. The activities have been rolled out through the Kenya Leadership Integrity Forum (KLIF) and other stakeholders.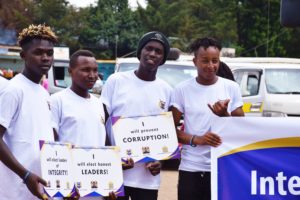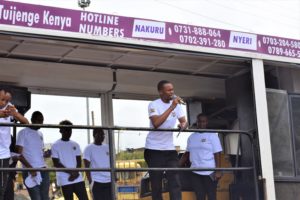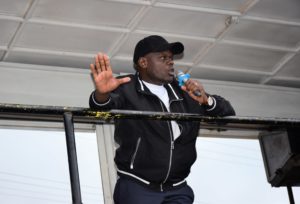 The International Anti-Corruption Day was designated through Resolution 58/4 of the UN General Assembly on 31st October, 2003. The resolution seeks to raise corruption awareness and the role of the United Nations Convention against Corruption (UNCAC) in combating and preventing it. The day is also intended to serve as a reminder to leaders of their obligation to build democratic institutions responsive to the needs of their people.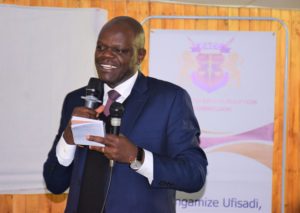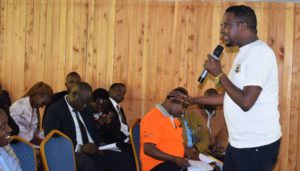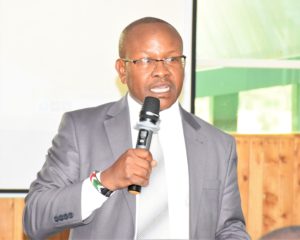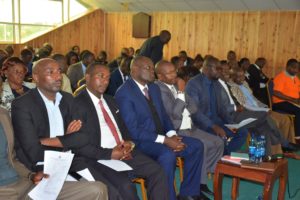 The Kenya Leadership Integrity Forum is a multi-sector entity that brings together stakeholders for a unified and integrated fight against corruption. UNCAC's Articles 5, 12 and 13 make a case for such stakeholder involvements and expects state parties to mainstream them through legislation, policies and any formal structured arrangements.
Similarly, the African Union Convention for Preventing and Combating Corruption (Articles 11 and 12) requires state parties to involve the private sector, civil society and media in fighting corruption.
KLIF membership is drawn from state and non-state actors and currently has 15 sectors. The forum is guided by the Kenya Integrity Plan (KIP), which spells out the role member institutions are expected to play in enhancing integrity in the country.
The forum is structured as follows: –
The National Forum on Integrity, which provides the policy direction in the implementation of the KIP. The patron of the forum is the Head of State;
The National Coordinating Committee (NCC), which serves as the steering committee composed of the leadership of the 15 KLIF sectors. It is chaired by the Attorney-General. The secretary of NCC is the Secretary/CEO of EACC and hence he forms the secretariat.
Sectoral committees that plan, implement, review and report about the implementation of the KIP, their achievements, challenges and way forward.
Technical committees appointed by the NCC as need arises; and
The secretariat.
KLIF's objectives are to:
Provide a platform for a comprehensive stakeholder approach to fight corruption and unethical conduct.
Mobilize and empower Kenyans to contribute to and engage in the fight against corruption.
Develop and implement a mechanism for evaluating the effectiveness of the initiatives against corruption.
Develop and mainstream anti-corruption policies and strategies.
Mobilize resources for the fight against corruption and unethical practices.
KLIF has organized IACD commemorations since 2009 in different counties with various themes. This year's theme is, "We are united against corruption for sustainable development. The commemoration events will be held in Makueni County at national level, and at regional levels in Nyandarua and West Pokot.