British Government Assures EACC of full Support in Graft Purge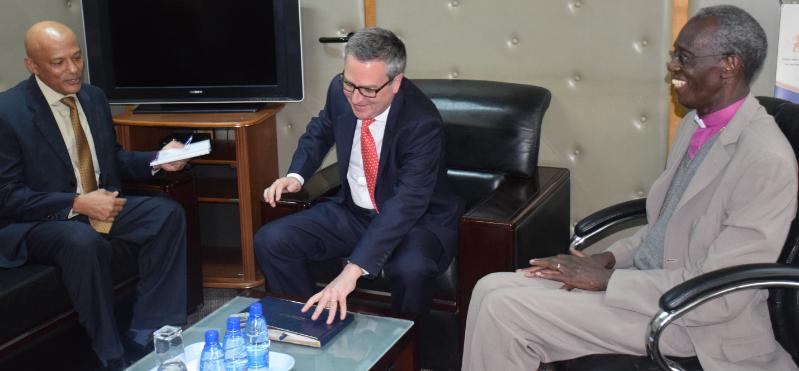 29.05.2019: The British Government has assured the Ethics and Anti-Corruption Commission (EACC) of its full support in the fight against corruption.
It assured of its commitment to ensuring seamless cross border investigations of economic crimes including asset tracing and recovery between Kenya and Britain.
The British High Commissioner to Kenya His Excellency, Nic Hailey assured the Commissions Chairperson retired Archbishop Eliud Wabukala and the Chief Executive Officer, Mr Twalib Mbarak when he paid a courtesy call on the Commission at Integrity Centre on Wednesday 29th 2019.
The two parties deliberated on several areas of partnerships to build the capacity of the Commission which will in turn give a boost in the fight against corruption in Kenya. The British High Commission will partner with EACC in several areas including, asset tracing and recovery, financial investigations and integration of technology in handling sophisticated economic crimes.