EACC Holds Consultative Forum With Religious Leaders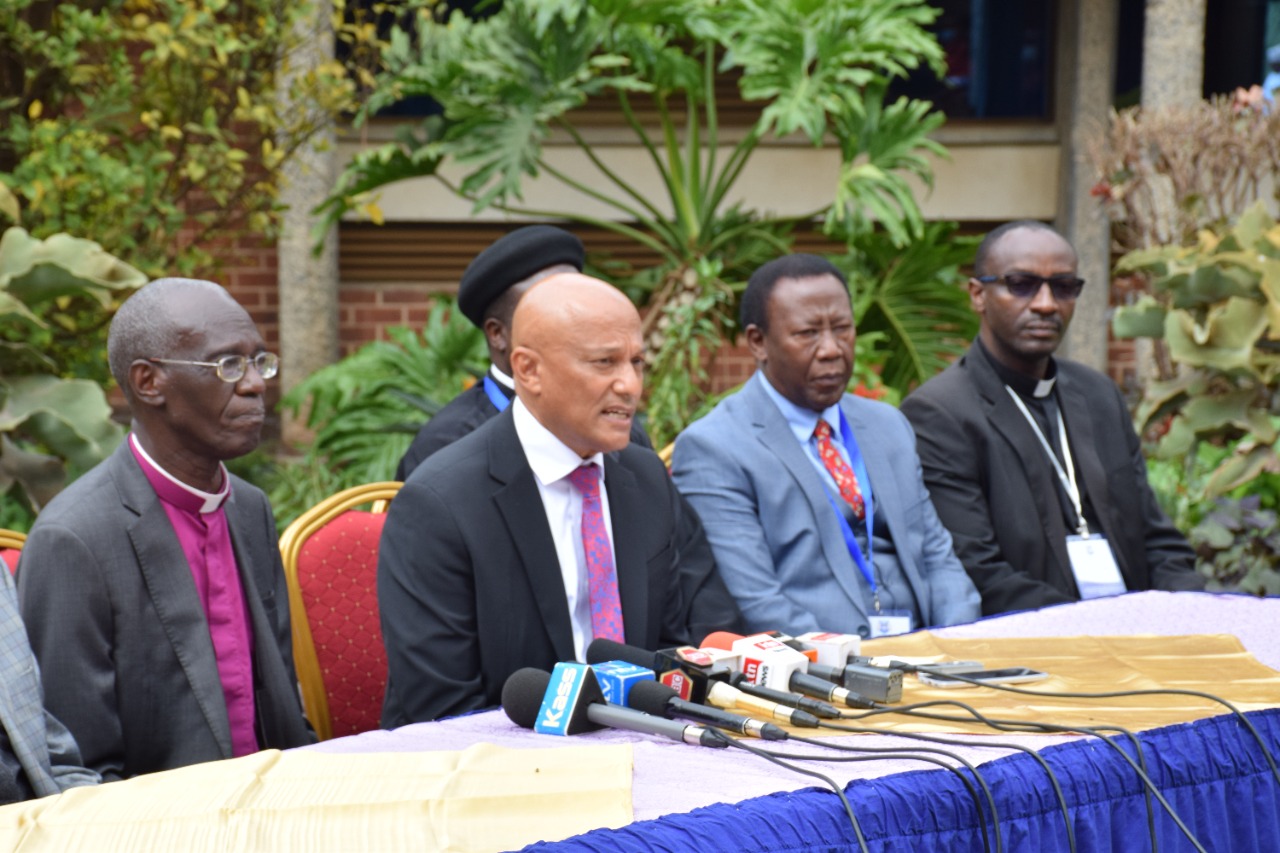 The Ethics and Anti-Corruption Commission (EACC) held a joint consultative forum with religious leaders across the country on how best to sensitize Kenyans on electing leaders of integrity in next month's General Election.
The forum, held at the Kenya School of Monetary Studies, also heard religious leaders vowing to collaborate with the Commission in the war against corruption and promotion of ethical standards.
"We are committed and support the EACC and other agencies charged with the responsibility of banishing the demons of corruption from our country and call upon Kenyans to shun, shame and shake the walls of the corrupt. Living a life of integrity is a choice that each one of us has to make," said Father Joseph Mutie, the chairperson of the Inter-Religious Council of Kenya.
Archbishop Mark Kariuki, the general overseer of the Deliverance Church of Kenya, said it was unfair to claim the Church is hypocritical when it outwardly condemns politicians labeled as corrupt but accepts money from them." Instead, people should understand that the Church is a place of refuge for all people, sinners included, as such, it is unchristian to close the doors on anyone who goes to worship God," he said.
Sheikh Abdullahi Abdi said he was shocked by how corruption had permeated the society and had now moved from the top-tier leadership to the common citizens. He admitted that the clergy at some point went silent on the vice. "As the clergy, we cannot absolve ourselves. When this cancer of corruption metastasized, we were silent; let us change the style of our war against corruption," he said.
In a joint statement read by Father Joseph Mutie, the religious leaders urged Kenyans to vote out candidates who have corruption tags as a means of securing good governance after the August 9 elections. The religious leaders also vowed to expose corruption while at the same time inspiring citizens to embrace honest living.
The forum was held on 27th June 2022.
To read the Joint Communique, Click Here