EACC Unveils 8th Edition of Its Newsletter- Spear of Integrity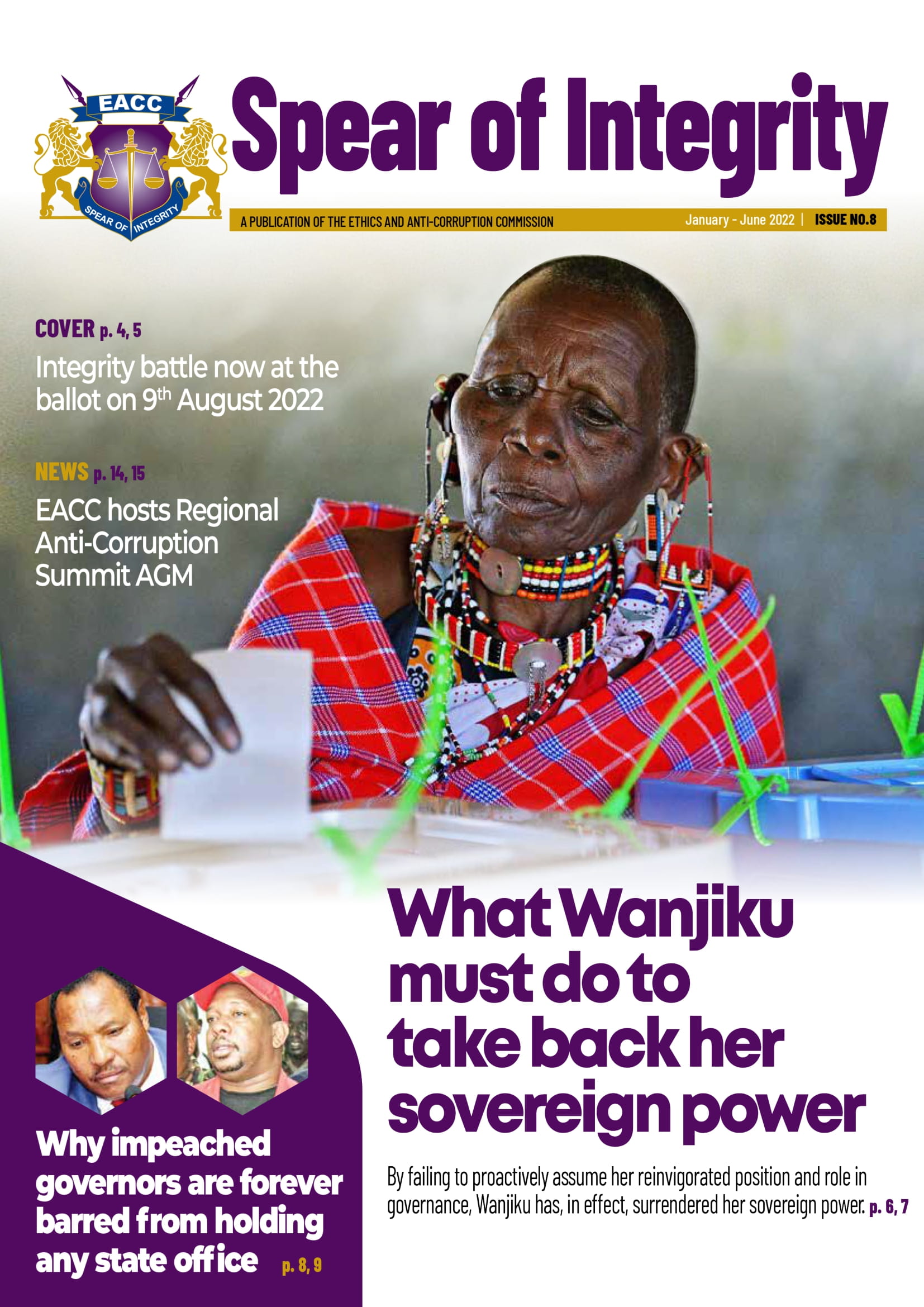 04:08:2022: The Ethics and Anti-Corruption Commission (EACC)has launched the 8th Edition of its Newsletter- Spear of Integrity for the period January- July 2022. This Edition contains key information about EACC and expert opinions on contemporary issues of concern to the public, including the intrigues of integrity in the August 9 elections and proposals on way forward.
You may also click here to download the newsletter.
The Commission invites all Kenyans and stakeholders in the fight against corruption to read the Newsletter and provide any feedback.