EACC Wants Waititu's Kshs. 1.94 Billion Unexplained Wealth Forfeited to the State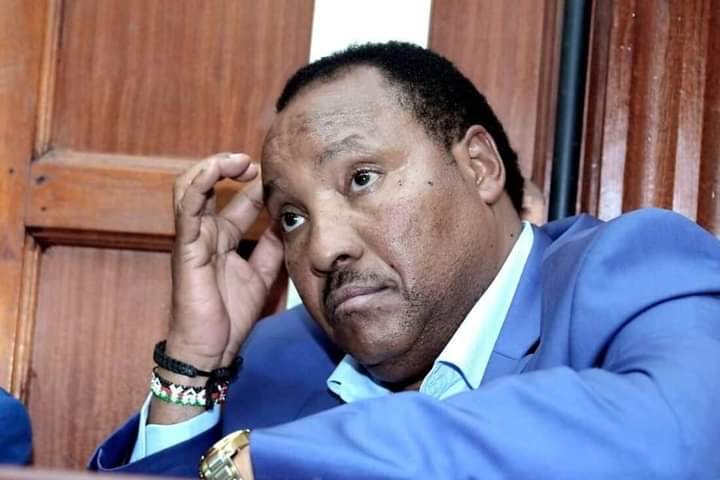 27:05:22: The Ethics and Anti-Corruption Commission (EACC) has filed a suit in the Anti-Corruption and Economic Crimes Division of the High Court seeking to recover almost Kshs. 2 Billion in unexplained assets from former Kiambu County boss Ferdinard Ndungú Waititu Baba Yao.
The former Governor is suspected to have corruptly acquired the amount when he held state office as a Member of Parliament for Kabete Constituency between the years 2015 – 2017 and subsequently as a Governor of the County Government of Kiambu between the years 2017–2020. During that period, Mr. Ferdinard Waititu, his kin and companies associated with them amassed assets amounting to Kshs. 1,937,709,376.
Commenting on the matter, EACC CEO Twalib Mbarak noted that the case against Waititu is part of the anti-graft watchdog's strategy to recover public funds and assets from a number of sitting and former Governors who are suspected to have accumulated unexplained wealth during their tenure of office.
"EACC is alarmed by the gross magnitude of looting of public resources revealed by the investigations. The Commission has profiled most of the County Governors and notes that majority of them have treated their tenure in office as an opportunity for self-enrichment. We are preparing to file more suits seeking forfeiture of the corruptly acquired wealth to the state" the EACC CEO said.
Mr. Mbarak said that EACC has intensified vigilance during this transition period and warned that any state officer embezzling public resources will be subjected to painful sanctions.
The EACC investigations culminating into the recovery suit against Waititu established that the former Governor has amassed wealth that is not commensurate to his known and legitimate sources of income, during the period he served as a State Officer.
EACC believes that Waititu abused his position of public trust for private gain by corruptly acquiring public funds through fictitious and/or fraudulent procurement contracts in the County Government of Kiambu.
The contractors, upon payment transferred proceeds of the fraudulent procurement contracts to the Mr. Waititu, his wife (Susan Wangari) and their companies as kick-backs. The Governor further directly traded with the County Government through companies registered in the names of his wife, and their daughter.
The former Governor was impeached and removed from office for gross misconduct, abuse of office and gross violation of the Constitution before completing his tenure of office.