EACC's Integrity Academy Trains Senior Public Officials in Nakuru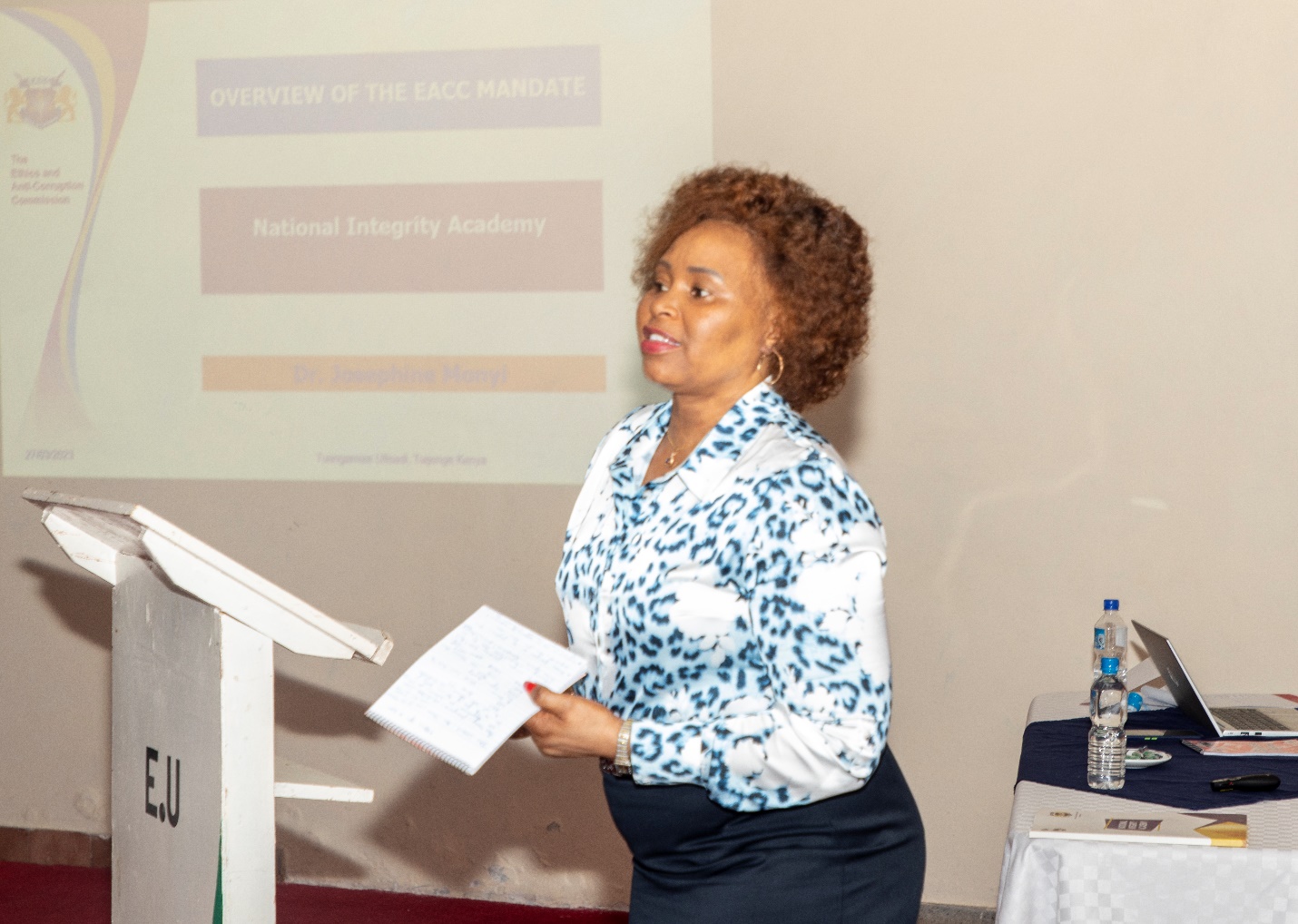 31.03.2023: The Ethics and Anti-Corruption Commission (EACC), through its training wing, the National Integrity Academy (NIAca), has implemented a one-week anti-corruption skills development program for over 50 Integrity Assurance Officers (IAOs) drawn from over 12 institutions. The program, held at Egerton University in Nakuru County from 27th to 31st March 2023, was aimed at equipping the participants with the skills and knowledge necessary to spearhead anti-corruption initiatives in their respective institutions.
The program, held at Egerton University, was officially opened by Head of the National Integrity Academy Dr. Josephine Monyi who challenged the officers to lead by example in upholding the same values that they are expected to mainstream in their respective institutions.
Institutions represented included the Office of the Controller of Budget, National Center of International Arbitration, Engineers Board of Kenya, Water Resources Authority, The National Industrial Training Authority, Kenya Reinsurance, Rural Electrification and Renewable Energy Corporation, Kenya Accountants and Secretaries National Examinations Board and National Irrigation Board among others.
Eric Obiero, a senior manager from the Engineers Board of Kenya, a beneficiary of the training said, "I believe that this training will empower most institutions to effectively deal with potential corruption before it takes place.
Integrity Assurance Officers are designated as such upon specialized training and certification by EACC, through the National Integrity Academy. The role of the officers is to spearhead implementation of corruption prevention strategies in their institutions.
Training is one of the strategies for preventing corruption before it occurs. Other prevention strategies include system audits to seal corruption loopholes, establishment of integrity clubs in learning institutions and partnerships with key stakeholders such as religious organizations.