Insurance Fund Managers Trained On Anti-Corruption Prevention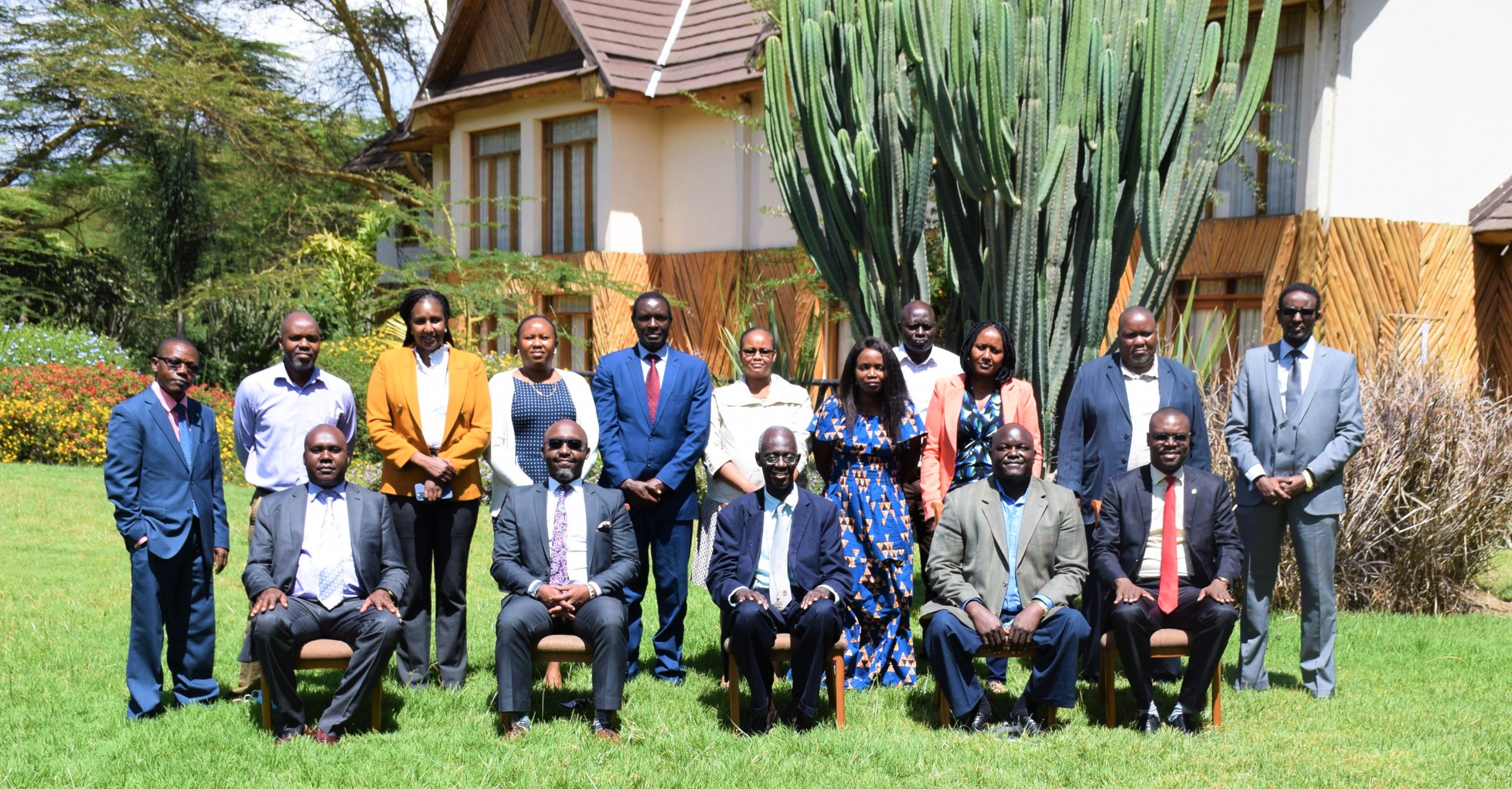 05:02:2021: The Ethics and Anti-Corruption Commission (EACC) has concluded a sensitization programme for Corruption Prevention Committee members of the National Hospital Insurance Fund (NHIF).
The exercise, which took place between 3rd – 5th February 2021, was officially opened by the EACC Chairman, Archbishop (Rtd.) Eliud Wabukala. The Chair thanked NHIF for planning the event amidst the Covid-19 pandemic. He lauded the Fund's commitment to creating an ethical work environment.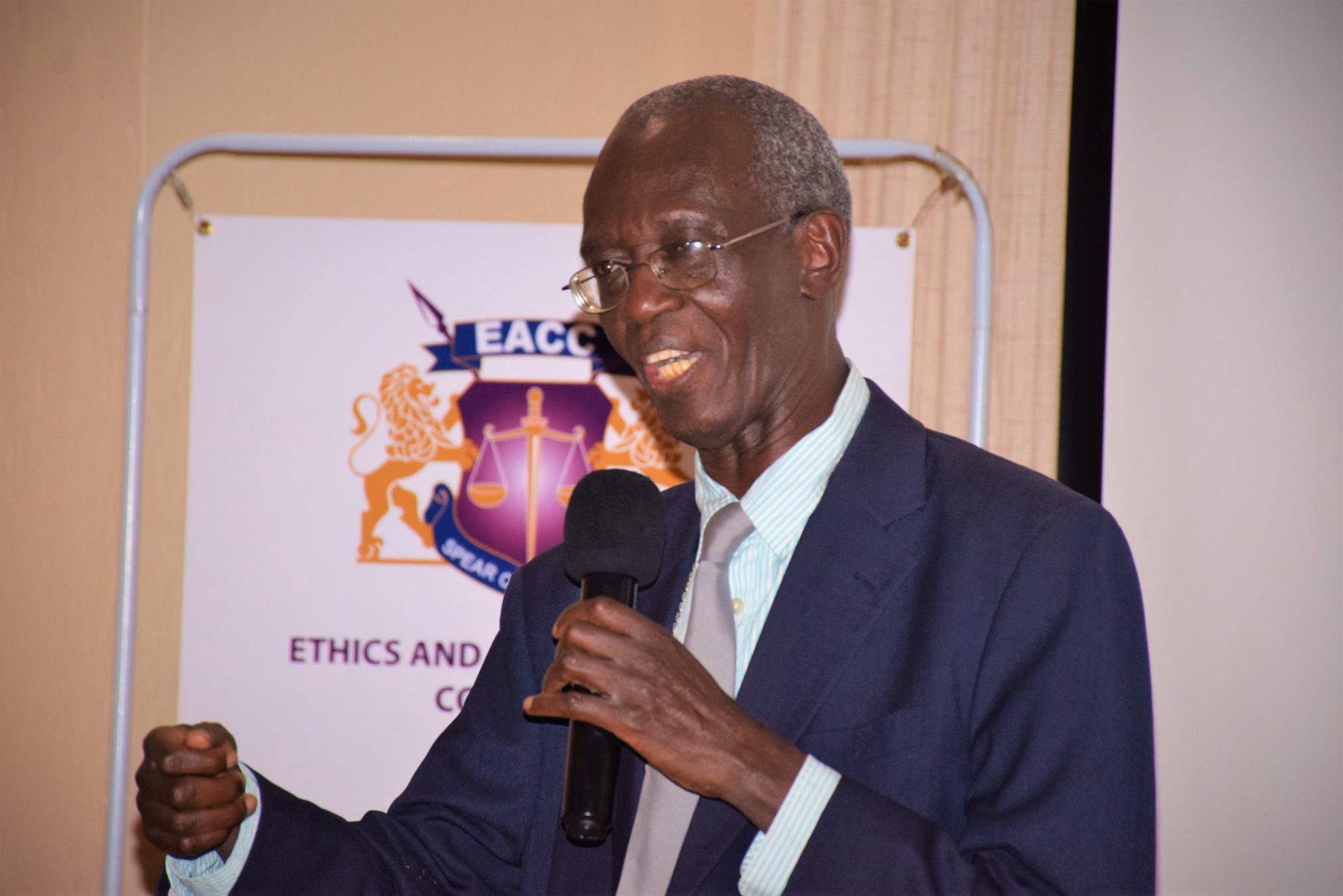 The Chairman expressed his belief in applying corruption prevention measures and entrenching of a culture of transparency and accountability in the management of public resources, "especially during this covid-19 pandemic period when the country is grappling with its effects".
He appreciated the efforts of NHIF towards realizing universal health coverage. Further, he noted the Fund's critical role in providing "affordable, accessible, sustainable and quality health insurance through strategic resource pooling and healthcare purchasing, in collaboration with other stakeholders".
The Fund's Chief Executive Officer, Dr Peter Kamunyo, undertook to ensure quality service delivery.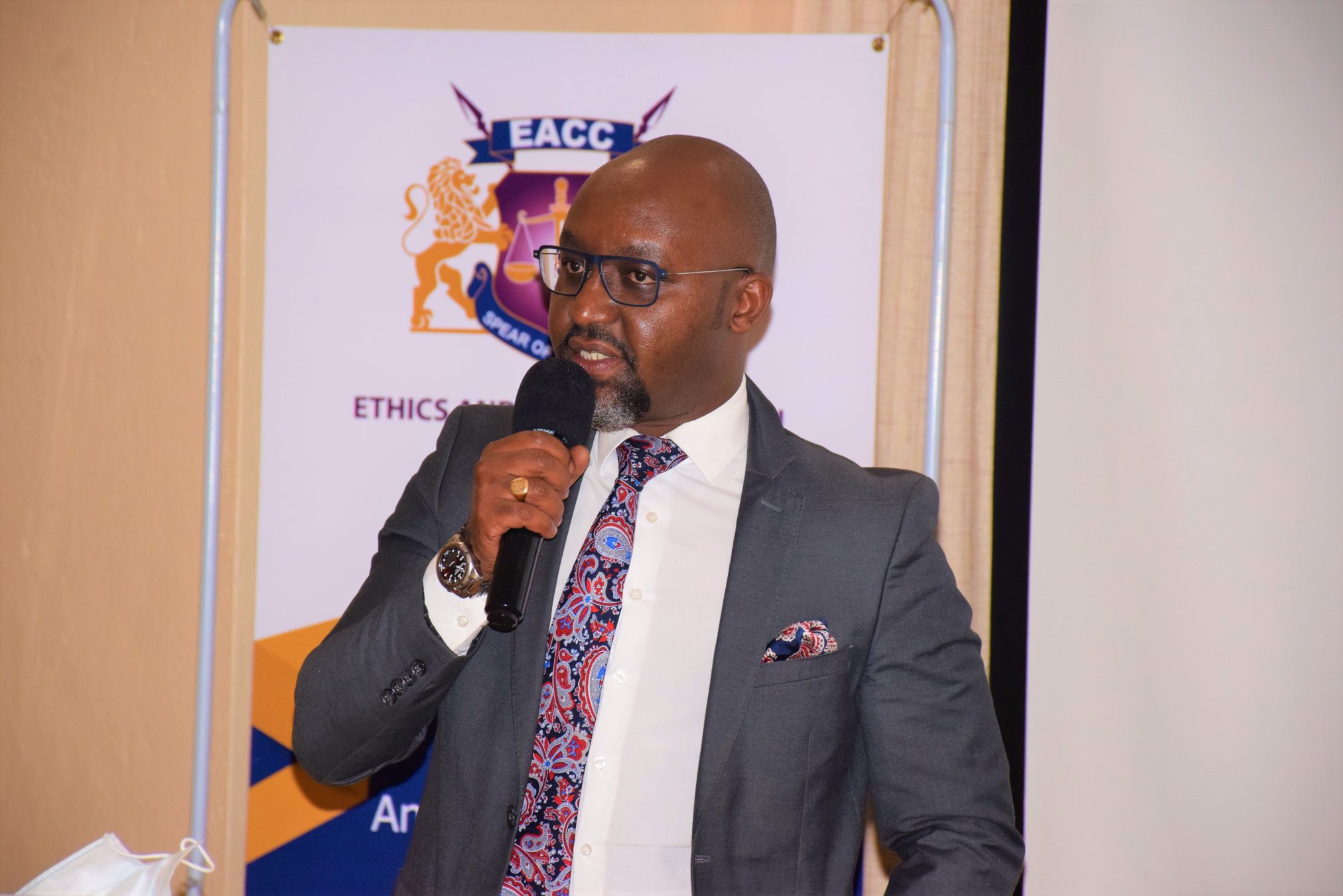 Areas identified as a challenge in the management of the Fund include:
Bribery – generally involved officers who want bribes to issue cards, process payment certificates or update records.
Collusion – between claims officers and customers to lodge fictitious claims and gain illegal benefits.
Political interference – influencing premium exemptions to favour cronies in private businesses.
Premium revenue fraud – this relates to issues of undervaluation or under declaration of premiums. It also covers issues regarding irregular allocation of payment certificates and NHIF cards.
Embezzlement – which is perpetuated through illegal diversion of public funds and misuse of the organization's assets and property, including vehicles.
Chairman Wabukala committed EACC's support to enhance NHIF capacity to prevent unethical practices through adoption of stronger internal controls, automation of processes, risk management and strengthening of the integrity framework. These, he said, would increase efficiency and help seal all corruption loopholes.
He challenged the Corruption Prevention Committee (CPC) members to take their role seriously in order to shape attitudes and behaviour in the fight against corruption within the Fund. He further urged them to uphold integrity, accountability and transparency in service delivery.
"The main aim of the training is to strengthen and continuously mainstream professional ethics and develop a positive attitude aimed at combating corruption within your institution as well as the Kenyan society at large," said the Chairman.
He urged the Fund to support the fight against graft, highlighting some of the Commission's achievements, in the past five years. These include:
the concluded investigations into 824 corruption and related cases;
in collaboration with the DPP, convictions in 153 cases out of 244 corruption ones finalized in various courts;
the recovery of corruptly acquired assets worth about Kshs. 19.9 billion, and disruption of a possible loss of public funds worth about Kshs. 96 billion in the last 10 years.
"In essence, the average annual loss averted is approximately Kshs. 9.6 Billion since the promulgation of the Constitution in 2010," he said.