Integrity Assurance Training for Government Officers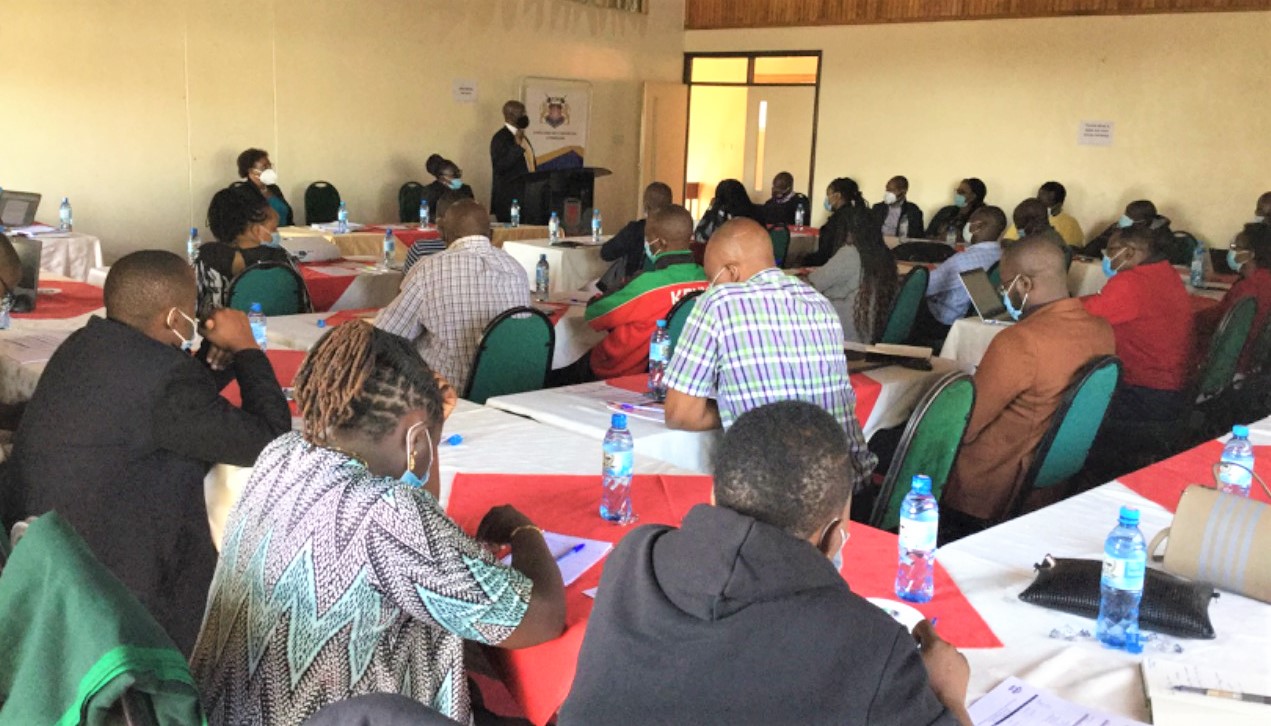 12.10.2020: The Ethics and Anti-Corruption Commission (EACC) is training officers from eight government agencies on integrity assurance. The week long training is designed for officers from the Capital Markets Authority, Kenya Seed Company Limited, National Aids Control Council, Public Procurement Regulatory Authority, National Water Harvesting and Storage Authority, Postbank, Makueni County Assembly among others.
EACC is conducting the training in Nakuru through its teaching arm National Integrity Academy. The "trainees" are drawn from various professional backgrounds such as procurement, ICT, human resources, strategy and innovations, risk management and compliance, finance, marketing, research, audit, engineering and law.
It covers topics that promote integrity in the management of procurement, human resources, organizational culture, governance, public financial management, corruption risk assessment, corruption prevention strategies and mechanisms of reporting corruption.
Its aim is to empower officers in government agencies to be champions of integrity within their institutions. The training will also impart skills to help their organizations to develop Corruption Prevention Committees (CPCs), and to conduct corruption risk assessments.
Speaking at the opening ceremony, EACC's Commissioner Mwaniki Gachoka emphasized the need to uphold ethics in conducting public business. He warned officers against being used as the technicians of corruption, specifically the procurement office where graft is commonly orchestrated.
"Ethics is everything that is needed to defeat corruption," said Commissioner Gachoka, adding: "If we believe corruption is bad then we can fight corruption in this country."
The officers will be exposed to various legislations such as ACECA 2003 and Bribery Act 2016 to enable them to understand their obligations as public officers.
In an effort to develop integrity champions and warriors in the public sector across the nation, the Commission continues to spread the gospel on the fight against graft and upholding ethical conduct in its daily discharge of duties.
The training is scheduled to end on Friday, 16th October, 2020.