Masinde Muliro University latest beneficiary of systems audits by EACC
13.10.2022: The Ethics and Anti-Corruption Commission (EACC) has launched an examination into the systems, policies, procedures and practices of Masinde Muliro University of Science and Technology (MMUST).
The examination, also referred to as Corruption Risk Assessment (CRA), is aimed at identifying and sealing loopholes that may encourage corruption and unethical practices in various operational areas. This is part of the Commission's initiatives to prevent corruption in public institutions through the strengthening of internal controls. EACC Commissioner Col. (Rtd) Alfred Mshimba launched the exercise.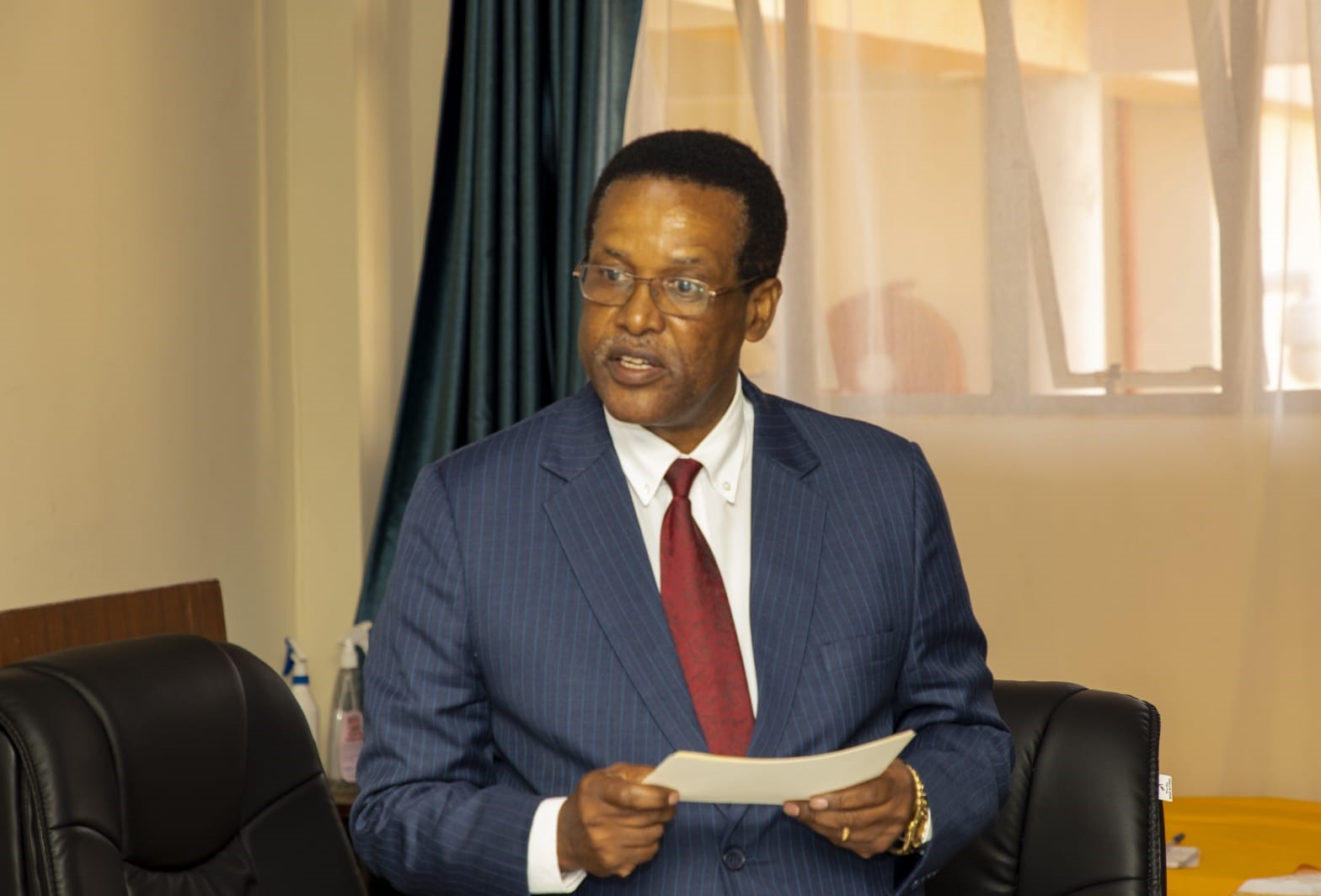 Commissioner Mshimba lauded the institution for inviting the Commission to undertake the exercise. Under the law, EACC may examine the systems of any public institution either on its own motion or by invitation.
Commissioner Mshimba urged the University to cooperate with EACC noting that the outcome of the systems review will significantly help the University in enhancing its operational efficiency and effectiveness.
"The exercise aims to offer appropriate advice to the University on ways and means of promoting and sustaining transparency, accountability and ethical practices in its operations," Mshimba said.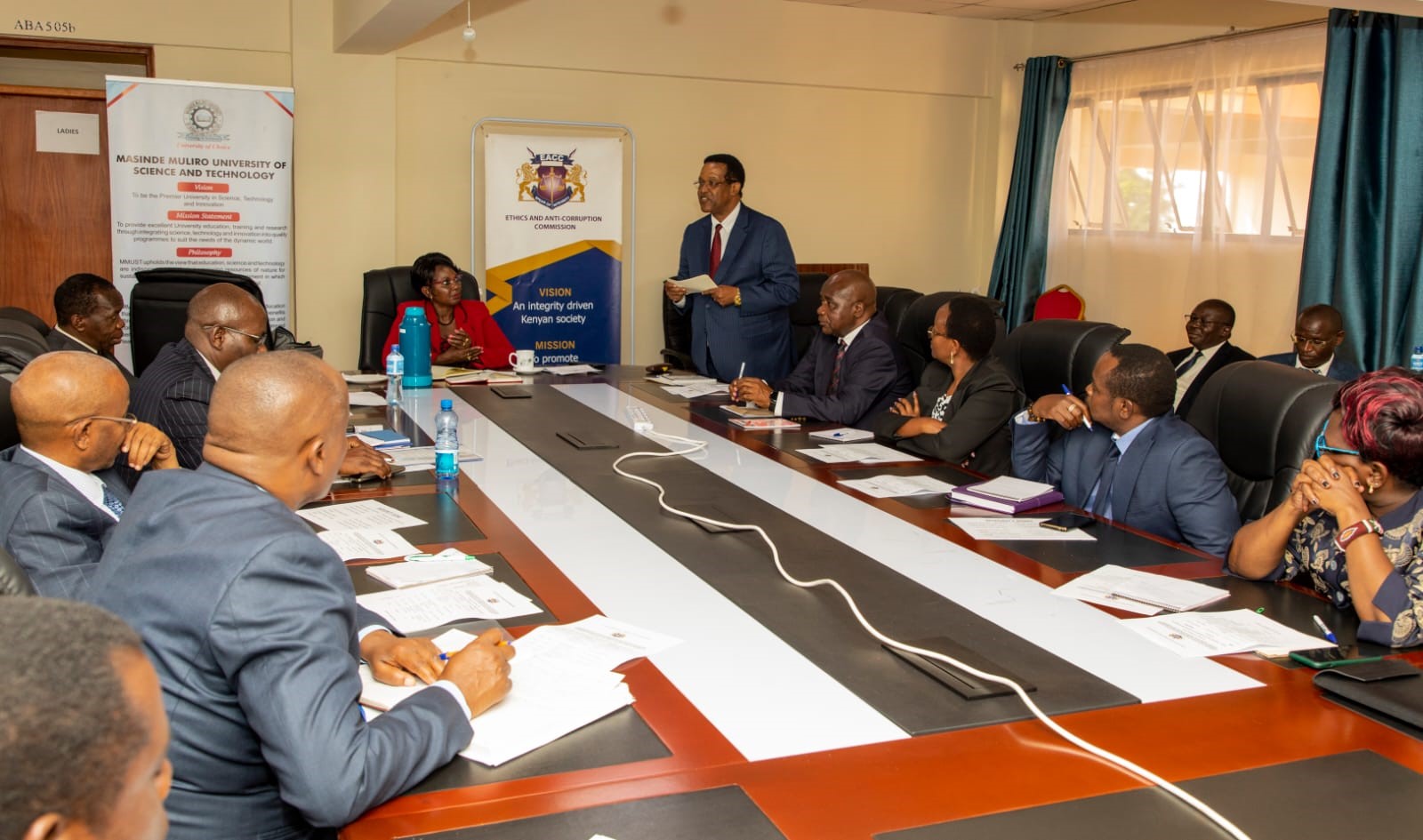 Mr Mushimba highlighted the critical role of institutions of higher learning in developing talents of learners in the pursuit of a greater and better Kenya. Just like other public institutions, Mshimba said, Universities are not immune to integrity challenges in their operations hence the need for periodic corruption risk assessment.
"This university just like any other institution in the public sector may face integrity and ethical challenges in various operational areas. Key among these include weak controls in financial management and related functions among others" Mr. Mshimba added.
Present at the launch were the University Council Chairperson Dr. Jane Musangi Mutua and Vice Chancellor Prof. Solomon Shibairo who welcomed the initiative by EACC which she said is in line with the University's commitment to transparency and accountability. "We hope to learn from the experience of EACC to make Masinde Muliro a better institution," Dr Mutua said.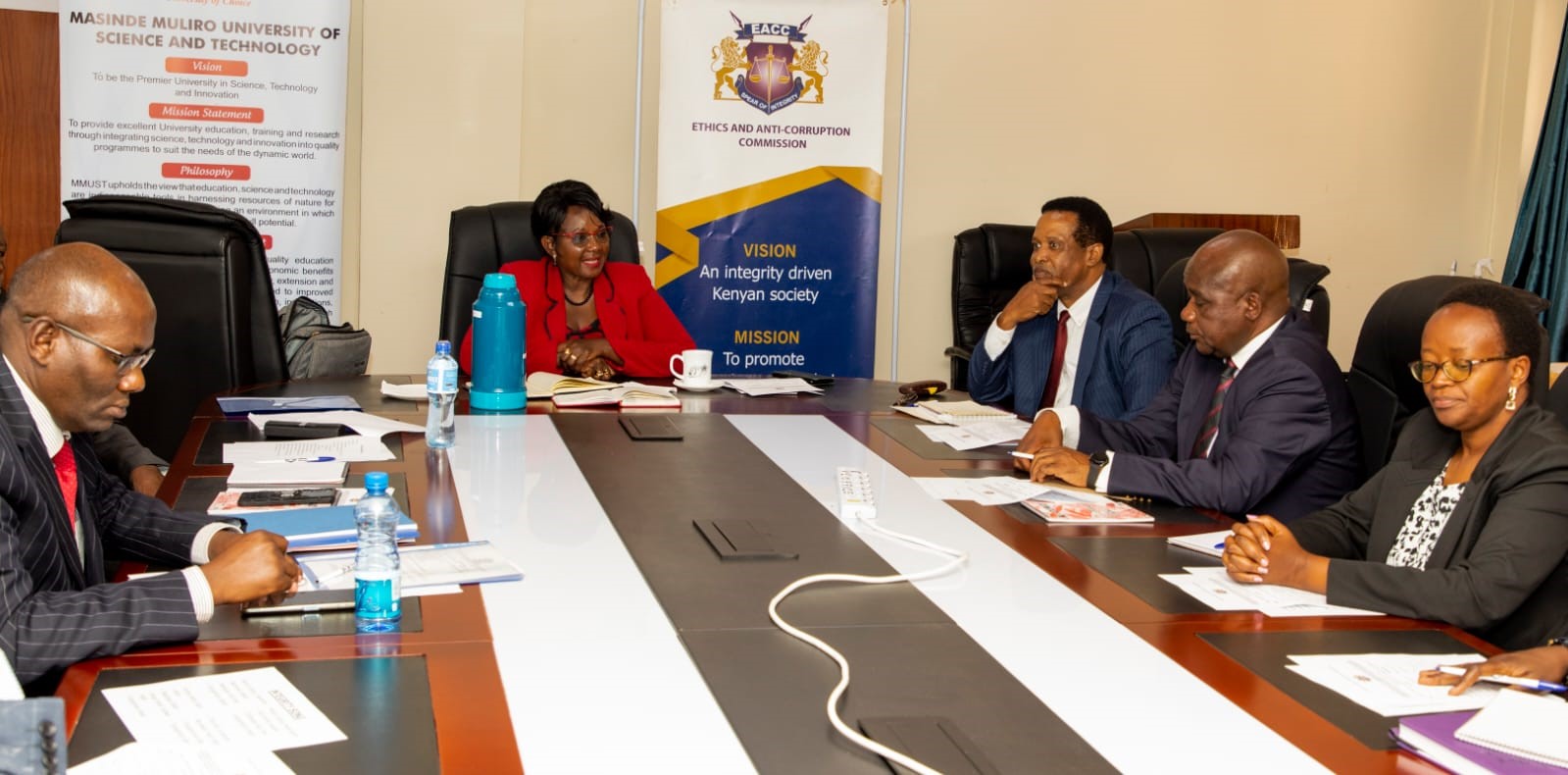 In his remarks, EACC Director of Preventive Services Vincent Okong'o stated that the review exercise will enable the University Management to detect and prevent corruption and unethical practices in its systems and methods of work.
The Commission has successfully conducted examinations of systems in several Ministries, Departments and Agencies (MDAs) such as the Ministry of Education, Technical and Vocational Education and Training Authority (TVET), Kenya Institute of Curriculum Development (KICD) and several County Governments.