Narok Joins Other Counties in Undertaking Systems Audit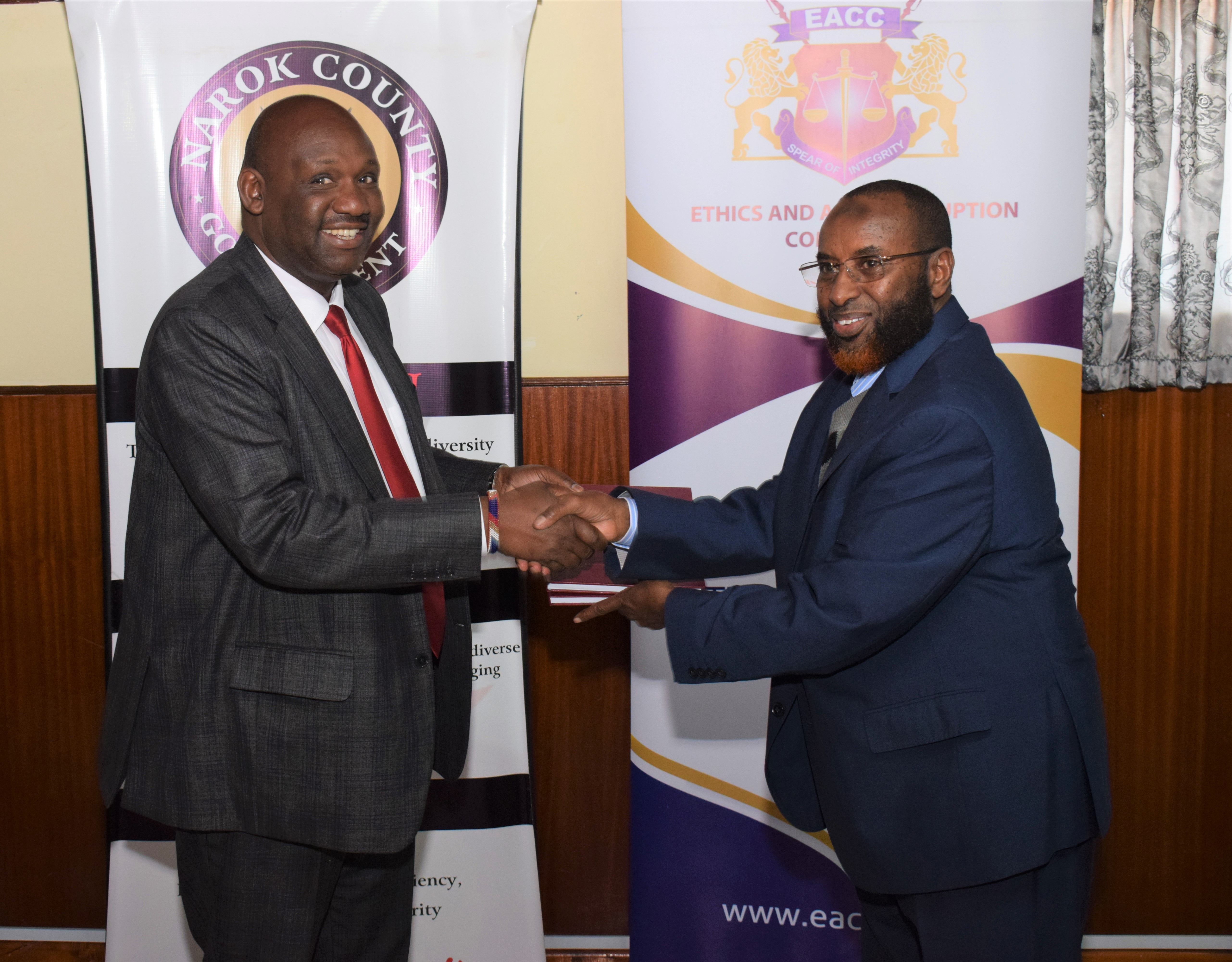 20.08.2019: Narok has joined the ranks of county governments that have undertaken the Ethics and Anti-Corruption Commission's Corruption Risk Assessment. This follows an audit of its administration, a report of which has now been handed over to the Governor and Assembly Speaker.
The audit, which was conducted in June and August last year, identified the following as some of the weaknesses that create room for corruption:
Outdated or inadequate policies, laws and regulations.
Inadequate and unclear instructions and guidelines.
Informal practices and unnecessary procedures.
Insufficient checks and balances.
Lack of accountability and supervision.
Insufficient segregation of duties.
Poor record-keeping and information security.
Speaking to County Officials, EACC's Commissioner, Dr. Dabar Abdi Maalim, said implementation of the recommendations provided in the audit report can only be successful if the County's leadership is fully committed to prevent corruption. He appealed to the leadership to take time to understand the report in order to prepare comprehensive implementation plans — one for the executive and the other for the Assembly.
The Governor commended the Commission for undertaking the CRA and assured it that the audit recommendations will be implemented in less than two months. He requested the County Assembly to do their part in implementing the proposals as soon as possible. The report was handed over in a ceremony held at Seasons Hotel in Narok town.