SRC, EACC Sign Good Governance Pact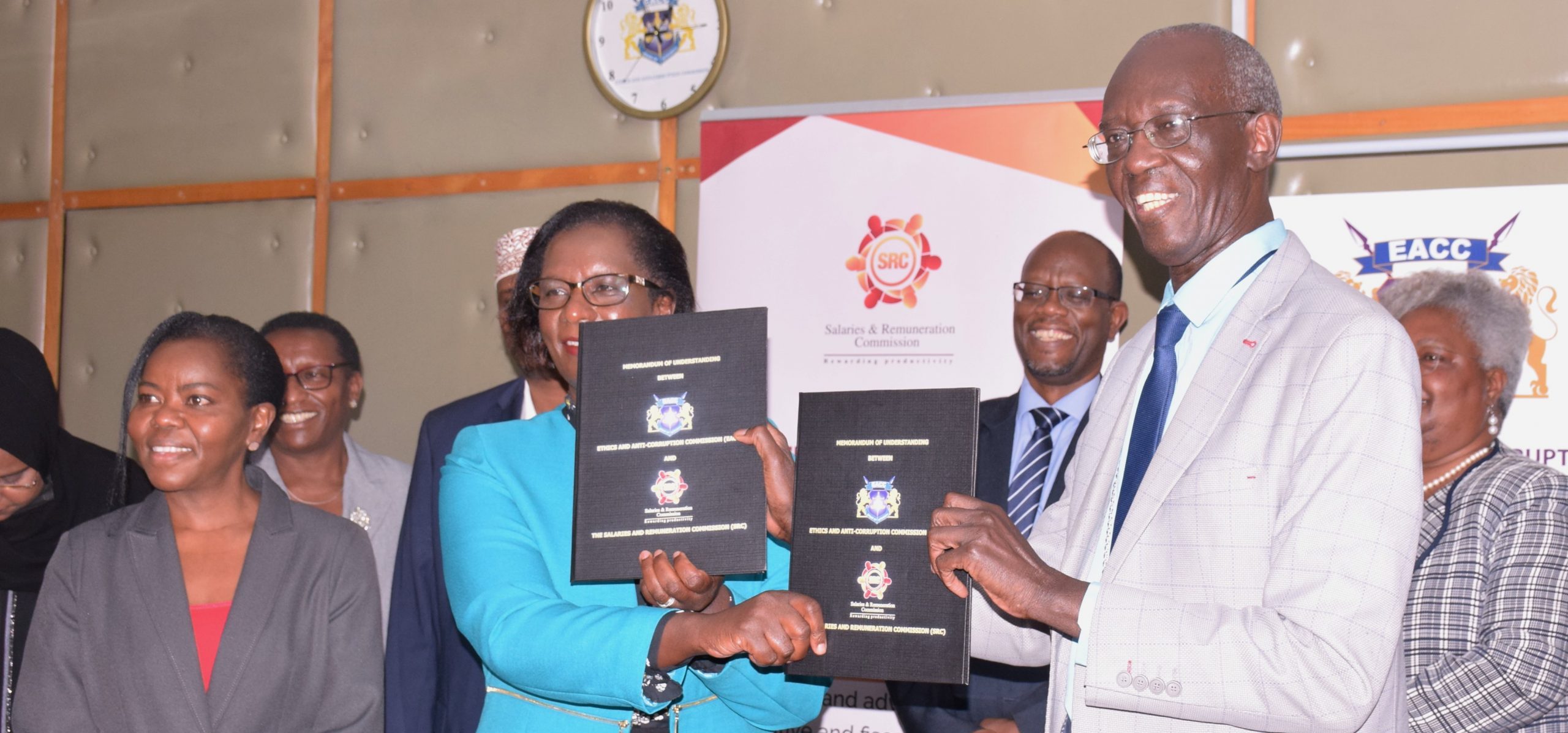 24:02:2022: The Ethics and Anti-Corruption Commission (EACC) and the Salaries and Remuneration Commission (SRC) have entered a pact to work closely together. The Memorandum of Understanding signed by both institutions focuses on areas such as cooperation and partnership in investigations and enhancing accountability in the conduct of both state and public officers.
Currently, the commission is investigating cases related to:
Irregular recruitments and promotions;
Drawing of double salary and fake imprests;
Abuse of office through approvals of incremental credits; and
Illegal acquisition of salaries and benefits through impersonation and fake academic documents.
The MOU is expected to speed up information sharing to help disrupt corruption networks in the human resource systems through quick identification of loopholes and, where necessary, enhancement of controls for better management of public resources and service delivery.
Further, it will help reduce wastage where systems reviews, as a corruption prevention strategy, will be applied. Both commissions will also explore capacity building opportunities for staff to share experiences and best practice as they gain knowledge and skills on ethics, integrity and good governance.
Speaking during the signing, EACC CEO Twalib Mbarak said the partnership will deepen their cooperation as both institutions seek to entrench good governance, accountability and transparency in public service.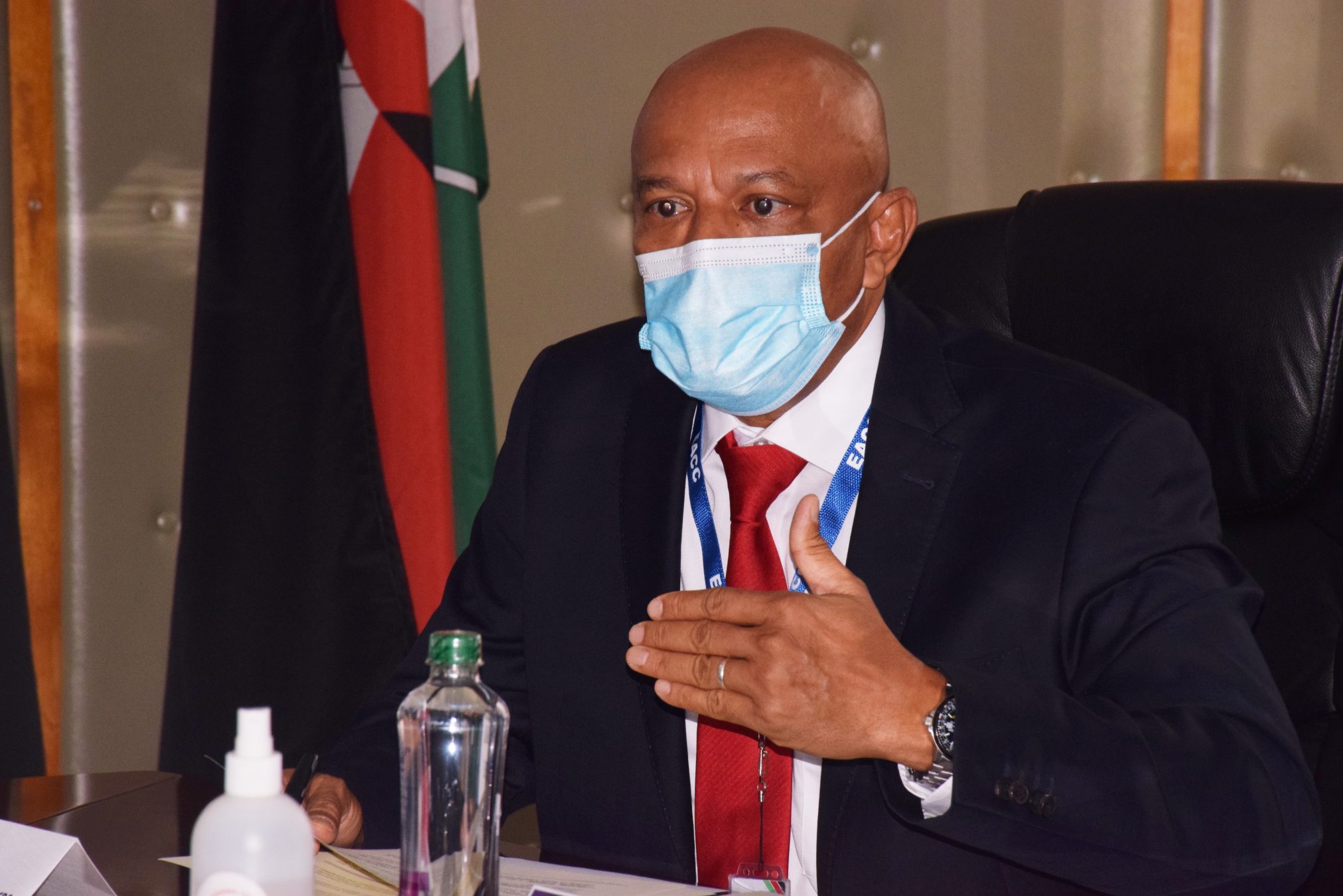 EACC chairperson retired Archbishop Eliud Wabukala said the Commission has prioritized the partnership approach among its key strategies alongside high impact investigations, asset tracing and recovery and corruption prevention and public awareness. He thanked SRC for the partnership that he hopes will support in the discharge of each commission's mandates
"As a Commission, we have an obligation to foster and enlist the support of all actors in the discharge of our mandate to the people of Kenya. Indeed, today is a clear demonstration of the commitment by SRC and EACC to partner in the fight against corruption and promotion of good governance in our Country", Wabukala said.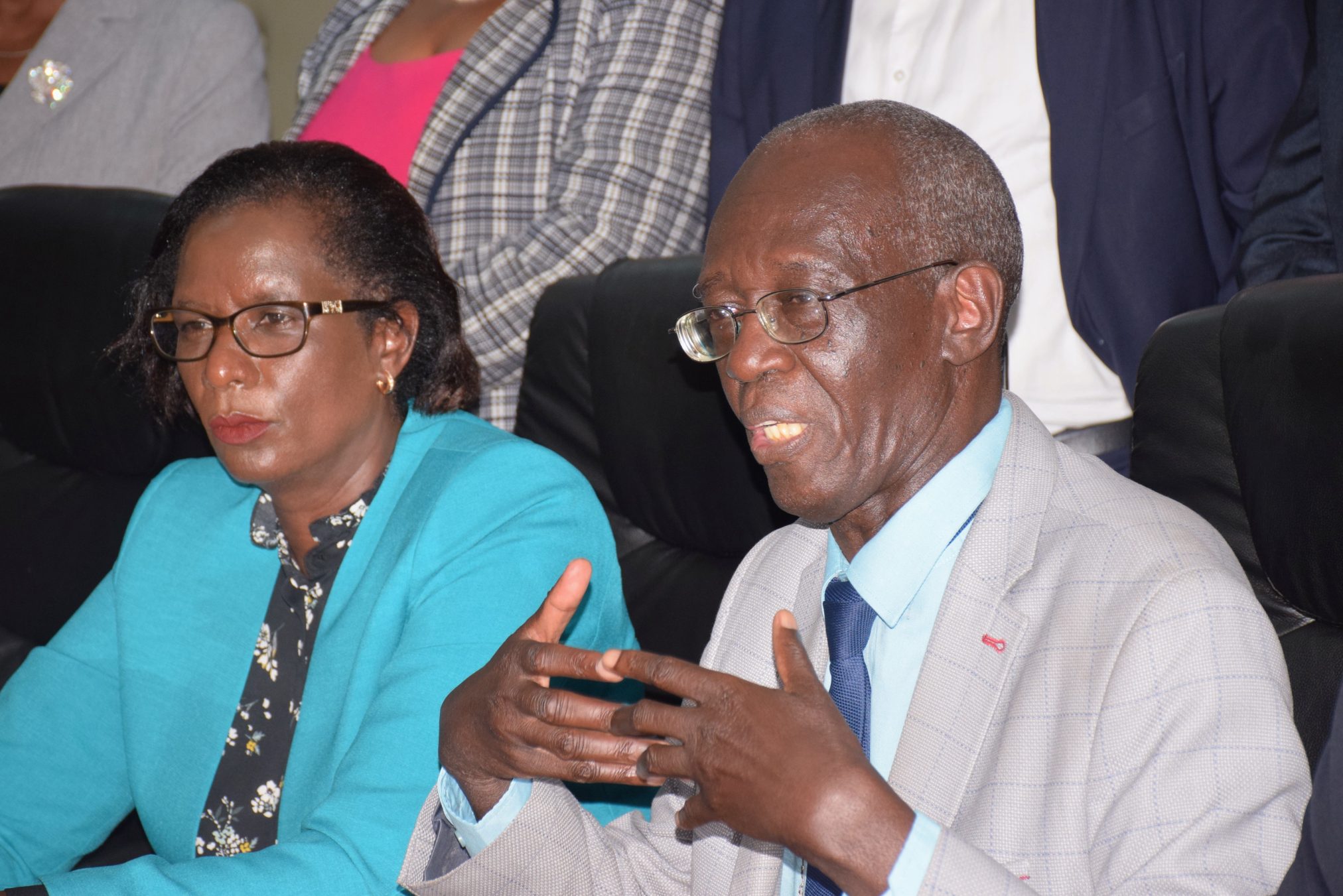 SRC Chair, Lyn Mengich, thanked EACC for its continued support in ensuring good governance, noting that her commission will lend support in matters relating to remuneration and benefits in public service, resulting in greater value for the tax payer. She welcomed the partnership as a tool to enhance compliance with SRC advisories and ensure state and public officers uphold high standards of integrity and ethical conduct.
The MOU was signed at Integrity Center, Nairobi, on 22nd February 2022.