Strategic Collaboration in Fighting Corruption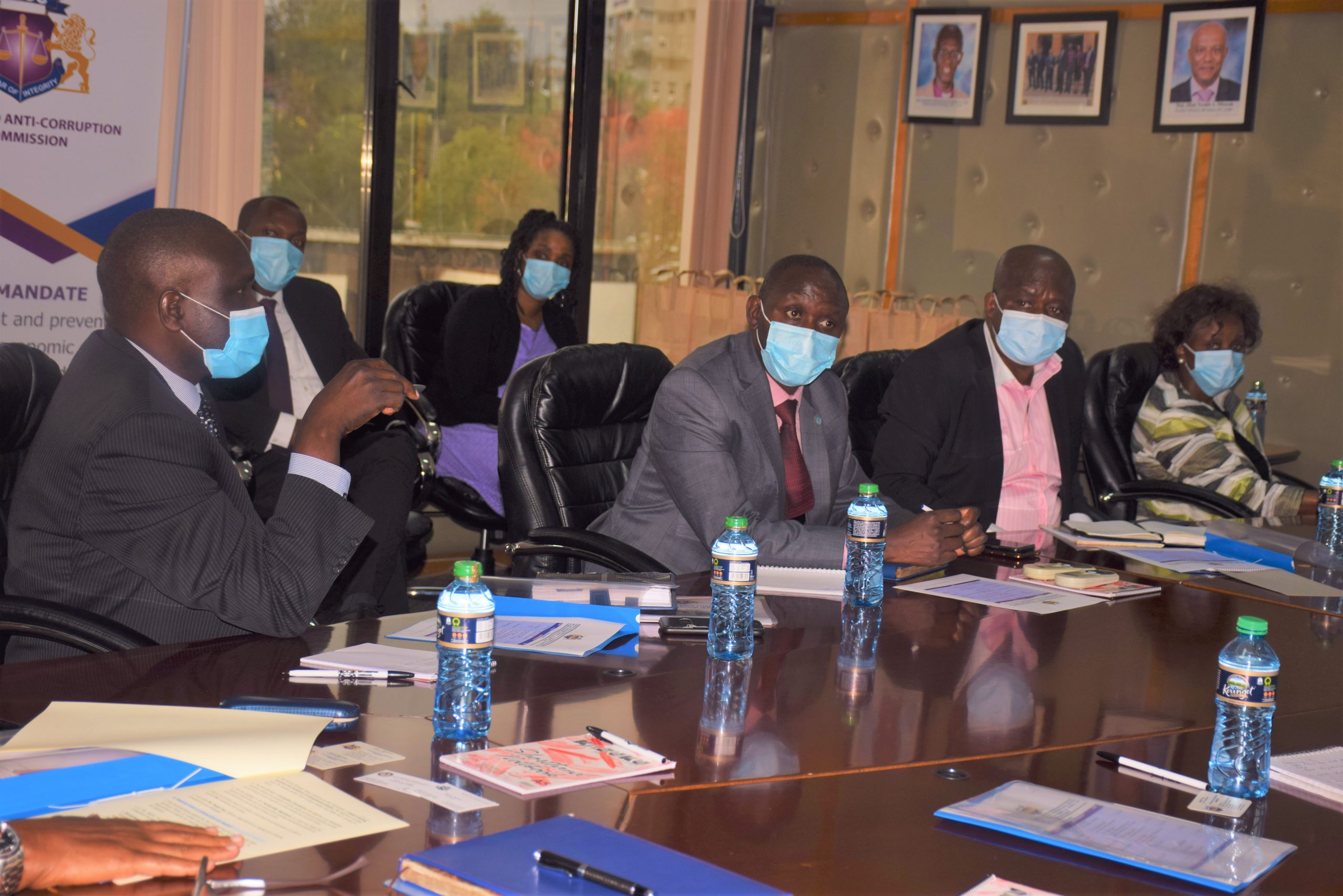 In the spirit of continuously building strategic partnerships, the Ethics and Anti-Corruption Commission yesterday hosted Mr. Kevan Higgins – Director, International Narcotics and Law Enforcement Affairs at the U.S. Embassy in Nairobi. Mr. Higgins was accompanied by Mr. Philip H. Wright – Assistant United States Attorney, Southern District of West Virginia and Ms. Roselyn Linguli – INL Programme Assistant at the US Embassy in Nairobi.
The newly appointed Director had paid a courtesy call on the Commission's Management to explore potential areas of collaboration and support in the fight against corruption. The delegation was hosted by the Ag. Deputy CEO, Mr. Abdi Mohamud and other senior members of EACC Management. This meeting provided an opportunity for EACC and the U.S. Embassy to deepen their cooperation and promote good governance in Kenya.
During the visit, EACC acknowledged the support of the U.S. Embassy in Nairobi, through its various agencies and offices, in strengthening the Commission's capacity to prevent and combat corruption in Kenya. Mr. Mohamud outlined the Commission's key strategies in the fight against corruption as high impact investigation, asset tracing, recovery and forfeiture of unexplained wealth, corruption prevention and the partnership approach.
Mr. Higgins pledged his Government's support through capacity building within the Multi-Agency Team in combating and preventing corruption.