The Presidency's Corruption Prevention Team Gets Fresh Tips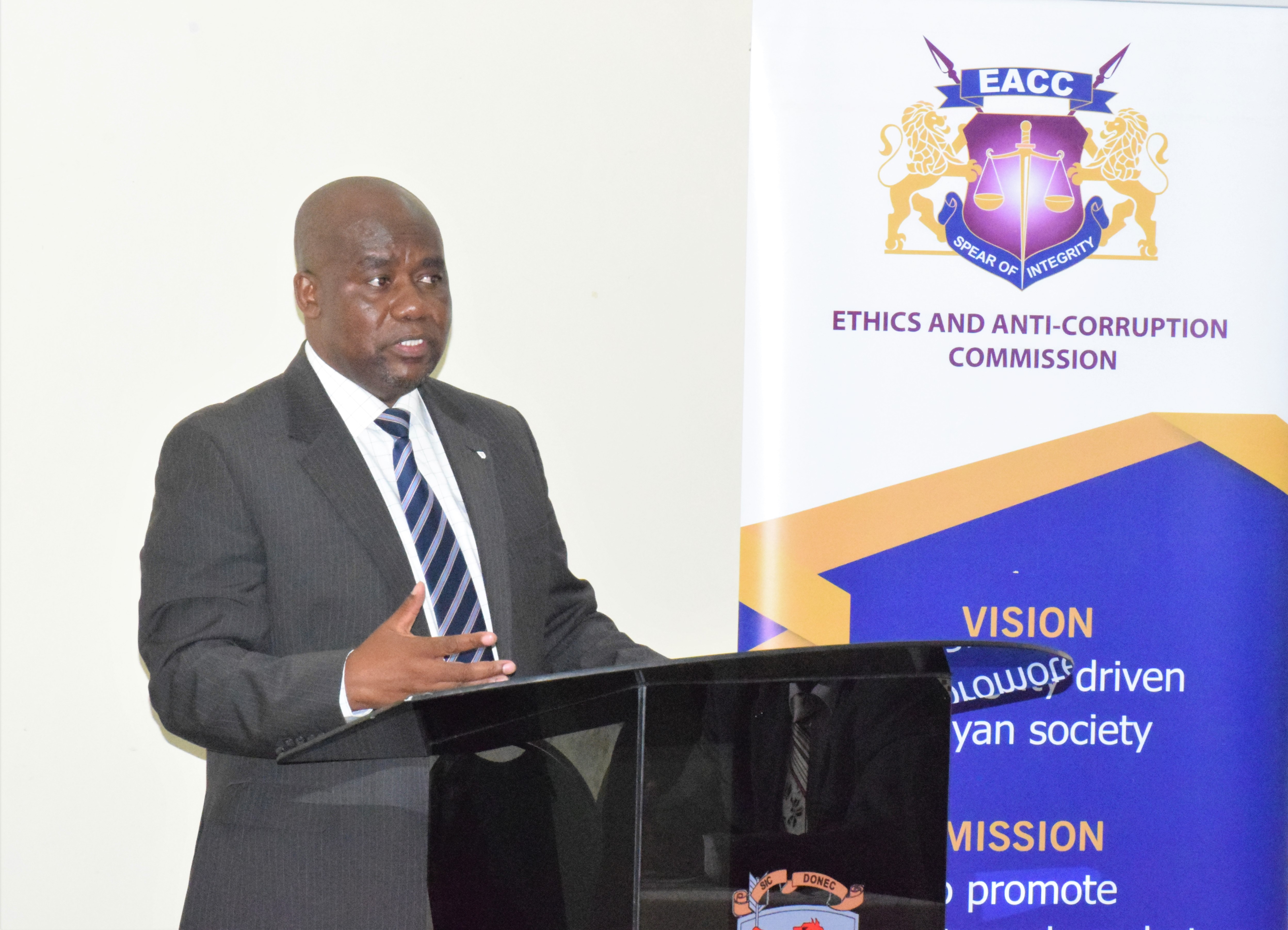 21:08:19: The Ethics and Anti-Corruption Commission has trained Corruption Prevention Committee members from State House, Office of the Deputy President and Cabinet Office.  The training is meant to equip the members with the knowledge, skills and tools with which to promote ethics, integrity and good governance in their institutions.
Speaking during the official opening of the training, the Commission's Preventive Service Director, Mr. Vincent Okongo, urged the members to lead by example and ensure that their areas were free of corruption.
EACC Preventive Services Director Vincent Okong'o during the opening of CPC training for the Presidency.
Speaking on behalf of the Commission's CEO, he noted that the primary role of the Presidency as the coordinator of government business, required effectiveness and efficiency to ensure good performance of the public sector.
"Corruption prevention," he added, "is one of the performance contracting annual targets on which institutions are supposed to report progress on a quarterly basis to EACC."