Webinar – Promoting Integrity, Accountability and Transparency in the Public Service Administration during Covid-19 Period and Beyond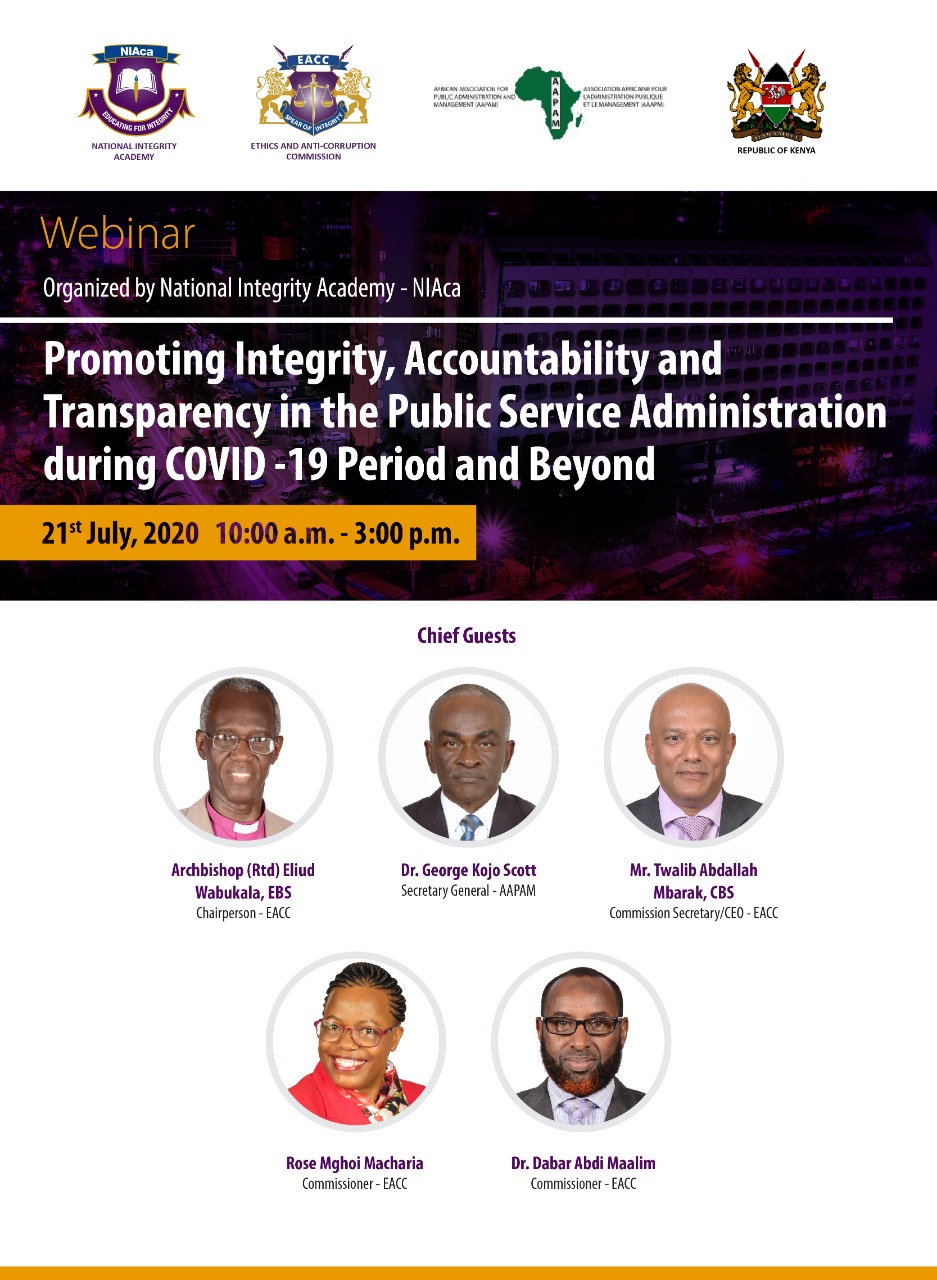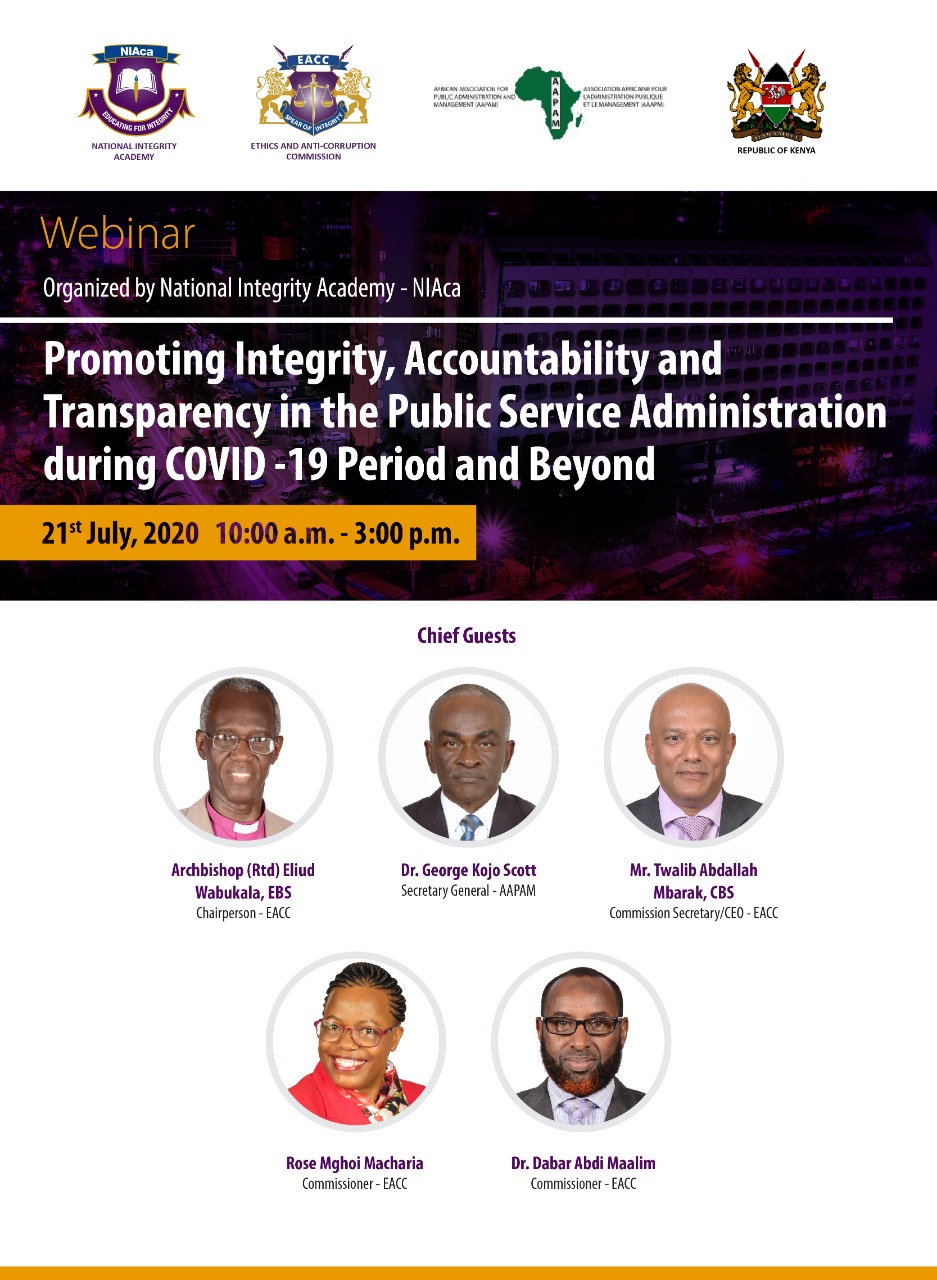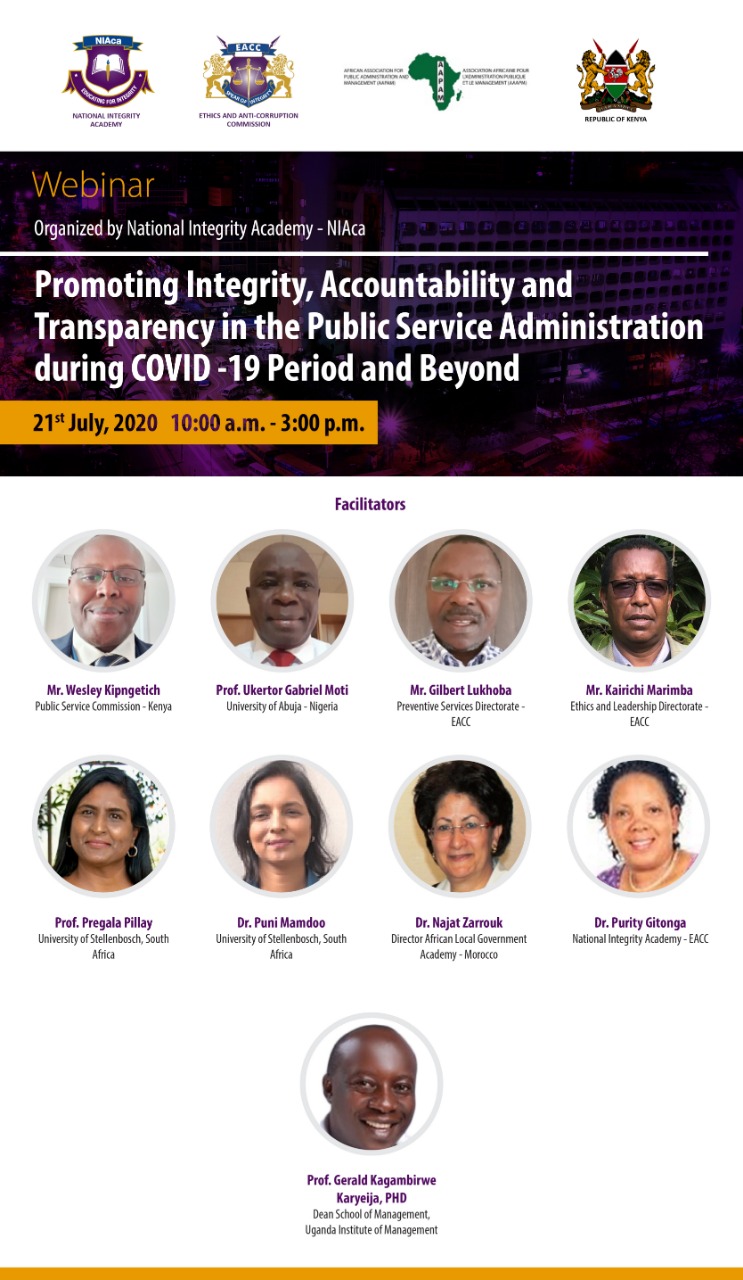 The National Integrity Academy (NIACA) in partnership with  African Association For Public Administration & Management (AAPAM) will be hosting a live webinar on Tuesday 21st July on Webex from 10:00 a.m – 3:00 p.m.
The event will be facilitated by an array of professionals in the Public Service from various African Countries including South Africa, Kingdom of Morocco, Uganda, Nigeria and Kenya.
The live webinar will be officiated by the EACC Chairperson, Archbishop (Rtd) Eliud Wabukala, AAPAM Secretary General, Dr. George Kojo Scott and EACC Secretary/CEO, Mr. Twalib Mbarak.
The theme of the event is "Promoting Integrity, Accountability and Transparency in the Public Service Administration during COVID – 19 Period and Beyond"
The webinar is open to all. We invite you to join the webinar and participate in the conversation by clicking the following link:
https://integrity-ke.webex.com/integrity-ke/onstage/g.php?MTID=ee1eb1dc85843aa372e97e49260744b9e